A variety of dining discounts at many of Singapore restaurants and hotels
14% discount at all Caltex petrol stations
2X Rewards Points all spend overseas and online
Apply online and get $168 cash rebate + 28" Luggage + balance transfer at 0% p.a. for 6 months with no processing fee
Rewards
Up to 25% off dining
Credit Card Review

Detailed Description

Eligibility
Credit Card Review
ANZ Platinum Credit Card 
The ANZ Platinum Credit Card is not to be confused with the Switch Platinum Card. While both are lifestyle-focused cards, the ANZ Platinum card is made for those who focus on earning rewards points on their credit card expenses.
The main selling point of the card is the way you can accelerate your reward-points earning process – the card gives you 2X Rewards Points for online and overseas transactions.
So to have a concrete idea of how a good rewards point system can work for you, let us look at the following illustration:
Normal ANZ Card – $5 spend for 1 Reward point
ANZ Platinum Credit Card – $5 for 2 Reward Points
Lifestyle Essential 6X points – $5 for 6 Rewards points (minimum $100 spending)
Let us simulate a monthly spend on an ANZ Platinum Credit card:
$500 on retail spend – 200 reward points
$500 on Online purchase – 200 reward points
$800 on lifestyle essentials including petrol spend, grocery and a pair of Sistic tickets – 960 points
Total points for a month – 1,360 points
Compare this with a Normal ANZ Card, you will receive a total point of 360 points on a total of $1,800 spending.
What can you redeem with the reward points?
The ANZ rewards programme allows you to pamper yourself with a wide range of travel, shopping and dining delights. If you prefer to redeem a Food & Beverage voucher, such as a $20 Canton Paradise $20 dining voucher, you will need 950 points. If you are using a ANZ Platinum card, you will be able to redeem this within the first month!
If you prefer cash credit, the $1,800 spend will be enough for you to redeem a $20 cash credit at 1,040 points.
One great advantage of using an ANZ card is that your reward points only expire after 5 years unlike other cards. You can even use them to redeem vouchers, cash credit and even air miles, and allows you to transfer or combine your Reward Points with family and friends who are also ANZ Credit Cardmembers.
Overall, the card is great for those who loves using their credit card expense to accumulate rewards points. A minimum age criteria applies at 21 years old and a minimum $30,000 per annum for Singapore Citizens.
Detailed Description
Life rewards you faster with ANZ Credit Cards. Enjoy 2X Rewards Points for your online and overseas spend.
Take advantage of the features in the Rewards Programme and enjoy the flexibility of redeeming anything under the sun. What's more, you can redeem first and earn the necessary Rewards Points later, or transfer and combine Rewards Points with family and friends who are also ANZ Credit Cardmembers.
Eligibility
Applicants must be between 21 and 65 years of age

Singapore citizens and permanent residents: minimum income of S$30,000 p.a.
Foreigners: minimum income of S$60,000 p.a.
Enjoy Compare is an independent information provider. It is not a bank or financial services provider, and cannot give direct financial advice.
The content of the comparison website provided by enjoy compare is provided "as is" for general information purposes only. It does not constitute advice nor does any part of the content constitute an open offer capable of forming the basis of a contract. It is up to the user to ensure information is accurate at the point of submitting an application on the suppliers website.
EnjoyCompare Rating 4 out of 5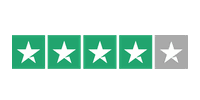 Based on 1,102 reviews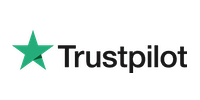 Join us and start getting money saving tips!
We won't share your email data with anyone and you'll have complete control to unsubscribe if you get bored. So don't delay, sign-up today!