ANZ Travel Visa Signature Credit Card
2.8 air miles on spend in Australia & New Zealand, Qantas & Jetstar airlines
1.4 air miles on local spend
10,000 air miles upon annual card renewal
Complimentary travel accident insurance of up to $1 million

Apply now for $60 cash back (Min. spend of $10 only)
Rewards
Up to 2.8 miles per dollar spent
Credit Card Review

Detailed Description

Eligibility
Credit Card Review
ANZ Travel Visa Signature Credit Card
ANZ Bank has termed this card as "Your ticket to the world". The ANZ Travel Visa card indeed lives up to its name as it offers unique features that promise travellers the best holiday experience they can ever have.
Choose your desired hotels from ANZ Visa Signature's privileges and enjoy offers up to 75% off at 65,000 hotels globally.
ANZ Travel Visa also offers quality living right at home. Get the best deals at your favourite restaurants with the numerous dining privileges. See here for the list of promotions and restaurants. The list is simply too long to provide here, but we bet your mouth will be watering by the time you are halfway through that list.
For every travel-focused credit card, it is a must to look at miles points which the card has to offer. The ANZ Travel Visa a great mileage system:
For every $1 spent locally, you get 1.4 air miles
For every $1 spent in Australia or New Zealand, you get 2.8 air miles. Great news for those who are travelling to these places
For every $1 spent on flight booking with Jetstar or Qantas, you get 2.8 air miles. So you can now book your flights online and clock that $2500 spending at the same time!
Additional features
ANZ offers different types of flexible loans and installments schemes for its cardholders so you can afford things you always wanted and pay back later by your selected schedule. There is also a insurance coverage feature that protects its cardholders up to $5,000, both locally and overseas, from theft or accidental damage. Items must be purchased solely and entirely with the Credit Card.
How do you make your spending count? The choice is obvious!
Detailed Description
Earn 2.8 air miles* per S$1 spent on your holiday plans at selected partners, direct flight bookings with airlines or purchases in Australia and New Zealand.
Earn 1.4 air miles per S$1 everywhere else
10,000 bonus air miles upon annual card renewal
Complimentary travel accident insurance of up to $1 million
Airport limousine transfers redeemable via the ANZ Travel Card Rewards Programme
Choice to convert your Travel$ to Cash Credit
You and your loved one can enjoy two complimentary access to over 800 DragonPass lounges around the world once you spend S$10,000 on your ANZ Travel Card per quarter.
You will also benefit from an extensive travel coverage plan, which gives you travel and accident insurance coverage of up to S$1 million for yourself and up to S$100,000 for your spouse and child if you pay your air tickets using the ANZ Travel Visa Signature Credit Card.
When you refuel at any Caltex service station, you will receive 14% discount!
With Visa payWave, enjoy quick contactless payments by simply waving your card if the transaction is less than S$100.
Eligibility
Applicants must be between 21 and 65 years of age

Singapore Citizens and Permanent Residents: Minimum income of S$60,000 p.a.
Foreigners: Minimum income of S$90,000 p.a.
Principal Card: S$200 p.a. (waived for the first year)
Supplementary Card: S$100 p.a. (waived for the first year)
Enjoy Compare is an independent information provider. It is not a bank or financial services provider, and cannot give direct financial advice.
The content of the comparison website provided by Enjoy Compare is provided "as is" for general information purposes only. It does not constitute advice nor does any part of the content constitute an open offer capable of forming the basis of a contract. It is up to the user to ensure information is accurate at the point of submitting an application on the suppliers website.
EnjoyCompare Rating 4 out of 5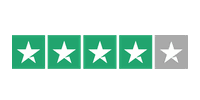 Based on 1,102 reviews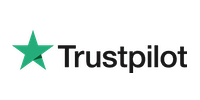 Join us and start getting money saving tips!
We won't share your email data with anyone and you'll have complete control to unsubscribe if you get bored. So don't delay, sign-up today!