10% Cash Rebate on Travel
10% Cash Rebate on Health, Beauty & Wellness
0% Administrative Fee on All Foreign Currency Transactions
Member for Life, with No Annual Fee
Exclusive discounts in Malaysia, Thailand and Indonesia
Get up to S$150 cash credit when you apply & make the minimum spend
Fee Waiver
No annual fee for life
Credit Card Review

Detailed Description

Eligibility
Credit Card Review
CIMB Platinum MasterCard – Revel in life's luxuries with 10% cash rebate.
Let CIMB Platinum MasterCard indulge your travel bug, pamper you at the spa or simply brighten your smile with 10% cash rebate. That's right – for every purchase on travel, and health, beauty and wellness on your CIMB Platinum MasterCard, you get a 10% cash rebate! All cash rebates are automatically offset against your credit card bill each month, giving you a fast and transparent way of receiving your cash rebates.
On top of that, with 0% administrative fee on all foreign currency transactions, shopping online and overseas are now more affordable than ever!
Detailed Description
CIMB Platinum MasterCard has some great benefits. These include:
10% Cash Rebate on Wine and Dine
10% Cash Rebate on Online Spend in Foreign Currencies
0% Administrative Fee on All Foreign Currency Transactions
Unlimited Rebate of 0.2% for all other purchases, with no minimum spend or rebate cap!
CIMB Bank Regional Deals gives you discounts at over 600 established merchants in Malaysia, Thailand and Indonesia.
Complimentary Airport Transfer. Terms and conditions apply.
Eligibility
Annual Income
Singaporean, Singapore PR: S$30,000
Foreigner: S$48,000
Enjoy Compare is an independent information provider. It is not a bank or financial services provider, and cannot give direct financial advice.
The content of the comparison website provided by Enjoy Compare is provided "as is" for general information purposes only. It does not constitute advice nor does any part of the content constitute an open offer capable of forming the basis of a contract. It is up to the user to ensure information is accurate at the point of submitting an application on the suppliers website.
EnjoyCompare Rating 4 out of 5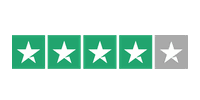 Based on 1,102 reviews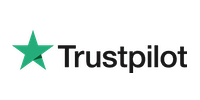 Join us and start getting money saving tips!
We won't share your email data with anyone and you'll have complete control to unsubscribe if you get bored. So don't delay, sign-up today!