Citibank Clear Platinum Card
Earn 5X Rewards (5 Rewards Points or 2 Miles) for every S$1 spent at online shopping websites, nightspots, cinemas and cafès
Get up to 40% off Online Shopping at Luxola, Zalora, Blue Nile, All Deals Asia, Klareti & many more
Spice up your nightlife with exclusive after-dark privileges at Zouk, Timbre and more!
Enjoy 5x Rewards for Online Shopping, Nightspots, Cinemas and Cafès
Rewards
Exclusive Entertainment Privileges
Credit Card Review

Detailed Description

Eligibility
Credit Card Review
Citibank Clear Platinum Card
Key benefits at a glance:
Earn 5X Rewards (5 Rewards Points or 2 Miles for every S$1 spend) on Overseas Spending, Dining & Online Shopping. Earn 1 Rewards Point for all other spends.
Enjoy up to 40% off Online Shopping at your favourite retailers like Luxola and Rakuten
Free entry and 1-for-1 drinks at Zouk.
Redeem your Rewards Points for what you like – Miles, Shopping Vouchers, Dining Vouchers or Cash Rebate
The Citibank Clear Platinum card works great for someone who loves the flexibility in how they spend and what they can earn. With all-around rewards point earned with different types of expenses, you have no worries that only certain type of purchases will earn you rewards. Of course, if you spend overseas, on dining and online shopping, you can greatly accelerate the earning of your rewards points.
Why we love this card:
Earn Reward Points at 5X the speed – this makes earning reward points and redeeming them a breeze! No more waiting forever to be able to redeem a miserable $10 voucher. With the 5X rewards, you get to earn your points 5X faster, and did we mention that your points expire only after 5 years?
Online Shopping Perks – Who doesn't shop online these days? Kudos to Citibank for relating to their customers and knowing that so many Singaporeans shop online these days. Not only do you get to earn 5X reward points on online shopping, but you also get exclusive discounts with popular retailers such as a whopping 40% off Luxola if you spend $300, 25% off sitewide at Zalora and 10% off sitewide at Rakuten. Just by being a Citibank cardholder, you get all these perks!
Party Privileges – The Citibank Clear card gets you into Zouk for free on Wednesdays, Fridays and Saturdays and enjoy 1-for-1 drinks at Wine Bar (Tuesdays and Saturdays) and Velvet Underground. How's that for saving money or treating your dance partner to a free drink?
Flexible Redemption of Reward Points – we all love earning reward points for our credit card spend, but what's the point when you can't redeem them for what you really want? With Citibank's flexible rewards redemption, there are just so many ways you can redeem that you'd be spoilt for choice! You can either redeem them for vouchers in their online catalogue, transfer the points to your preferred Airlines Frequent Flyer Program, offset your purchases instantly at instant rewards outlet or SMS to get a cash rebate on your credit card statement.
This is really something we love because it means you have an endless choice to redeem what you really want – no more limited choices of vouchers or letting your reward points go to waste!
Citibank Card member's privileges – Citibank has a whole suite of extensive privileges for all its card members. Enjoy their Gourmet Pleasures program where you enjoy discounts at over 1,000 Citibank Gourmet Pleasures partner restaurants, petrol savings and complimentary travel insurance for you and your loved ones when you charge your airfare to your Citibank Clear Platinum Card
Detailed Description
Live life to the fullest with Citi Clear Platinum Card which opens doors to your preferred lifestyle privileges. 5x Rewards at your favourite entertainment hotspots i.e. Zouk, Butter Factory, Helipad and much more
With the standard CitiBank annual fee, this credit card provides a good balance between reward and cost. With 5% REWARDS when you spend at your favorite stores or entertainment hotspot – Amazon.com, Zouk, Butter Factory, Golden village and many more! Also don't forget the Citibank Gourmet Pleasures dinning privileges that is standard across most Citibank cards
With Wave and pay technology the Citi Bank credit card also provides the most modern and easy to pay options – Simply wave your card at any payWave secure reader!
As an introduction offer the Clear Citi Bank credit card comes with the first year free as well as two supplementary cards free of charge (Usual price S$ 85.60 per supplementary card).
Transfer your outstanding balances on any other bank's credit card or credit line to Citibank at 4.5% p.a. for 6 months or 6.5% p.a. for 12 months
Pay a minimum of 1% of the transfer amount or S$50, whichever is higher throughout the loan tenure
The Citibank Clear Platinum Credit Card provides access to a range of rewards, exclusive promotions and unique offers that no other Singapore card can provide. Apply now for the Citibank Clear Platinum Credit Card and get up to 10% Citi Rebate at over 500 location
| Compare Singapore Credit Card information |
Eligibility
You must be aged 21 years old and above.
Earn a gross annual income of at least S$30,000
For foreigners, minimum annual income to qualify is S$42,000
For salaried employee: a copy of your NRIC/passport, latest original computerized payslip or Tax Notice of Assessment or last 12 months CPF statement
For self-employed: a copy of your NRIC/passport, last 2 years Income Tax Notice of Assessment and last 3 months' bank statements
Be a Singaporean or Permanent Resident
Not be an existing primary/basic Citibank Credit Card/Citibank Ready Credit customers (supplementary cardmembers are eligible)
To apply for the Citibank Clear Platinum Card you can simply click on the apply now button, which will direct you to the Citibank online application form EnjoyCompare is an independent information provider. It is not a bank or financial services provider, and cannot give direct financial advice. The content of the comparison website provided by EnjoyCompare is provided "as is" for general information purposes only. It does not constitute advice nor does any part of the content constitute an open offer capable of forming the basis of a contract. It is up to the user to ensure information is accurate at the point of submitting an application on the supplier's website.
EnjoyCompare Rating 4 out of 5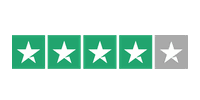 Based on 1,102 reviews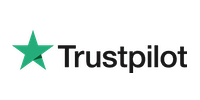 Join us and start getting money saving tips!
We won't share your email data with anyone and you'll have complete control to unsubscribe if you get bored. So don't delay, sign-up today!