Citibank Prestige Credit Card
Earn 3.25 Thank You Points (or 1.3 miles) for every dollar you spend locally.
Earn 5 Thank You Points (or 2 miles) for every dollar you spend overseas.
Complimentary night at any hotel of your choice after a minimum 4-consecutive-night booking.
Unlimited airport lounge access.
Starwood Preferred Guest® Gold Status.
Citi PayAll – Pay your rent, school fees, taxes and electricity bills using your credit card and earn reward points or miles for each payment.
Apply now and receive 62,500 Citi 'Thank You' points (or 25,000 miles).

Rewards
The Citi Prestige Benefits
Credit Card Review

Detailed Description

Eligibility
Credit Card Review
Citi Prestige Credit Card
The Prestige Citibank credit card is a VIP card designed for cardholders that demand more from their credit card. With one of the highest spend to miles earning ratios on the market, the Citi Prestige card offers 5 ThankYou Points (2 Miles) for every S$1 spent overseas and 3.25 ThankYou Points (1.3 Miles) for every S$1 spent locally. What's more, cardholders enjoy unparalleled reward benefits.
Enjoy a Complimentary night stay when you book a minimum consecutive four-night stay at any hotel or resort.
Privileged experiences – Six complimentary golf games at highly celebrated golf courses in Singapore, Malaysia, Indonesia and China.
Unlimited airport lounge access – Citi Prestige gives unlimited complimentary access to over hundreds of VIP airport lounges in cities around the world through Priority Pass™. No membership fees, no lounge pass fees – just present your Priority Pass membership card at the desk.
Exclusive relationship bonus – Get up to 30% additional ThankYou Points for your relationship with Citibank (see details below).
Citi Prestige Concierge – From travel and entertainment to day-to-day tasks such as organising a delivery, our global Citi Prestige Concierge team is here to support your lifestyle at home and abroad
Airport limousine transfers – Choose to travel in comfort to or from Changi International Airport, with complimentary one-way airport limousine transfers.
Citi Relationship Bonus
The Citi Relationship bonus is calculated based not he number of years you have had a relationship with Citi, The tier or level of. your relationship and the amount you spend on your credit card each year.

Detailed Description
Earn 3.25 Citi Thank You Points (or 1.3 miles) for every dollar you spend locally and 5 Thank You Points (or 2 miles) for every dollar you spend overseas (overseas spend must be denominated in a currency other than Singapore Dollar). There's no limit to how many Citi Thank You Points you can earn and Citi Thank You Points never expire.
Citi Prestige is a unique Credit Card that rewards you for your banking relationship. Earn annual Relationship Bonus (denominated in Citi Thank You Points) at a rate that increases exponentially based on your tenure with Citibank.
The Relationship Bonus rate is applied on your annual retail card spend in the membership year to derive the Citi Dollar amount.
All annual fees stated are inclusive of GST. An annual fee is S$535 for main Cardmember and free for life for Supplementary Cardmember
Eligibility
Main applicant must be aged 21 years old and above.
Supplementary applicant must be aged 18 years old and above.
For Singaporeans, PR's and Foreigners, minimum annual income of S$120,000 to qualify
For salaried employee: A copy of your NRIC / Passport, latest original computerized pay slip or Tax Notice of Assessment or last 12 months CPF statement
For self-employed: A copy of your NRIC / Passport, last 2 years Income Tax Notice of Assessment and last 3 months' bank statements
EnjoyCompare is an independent information provider. It is not a bank or financial services provider, and cannot give direct financial advice. The content of the comparison website provided by EnjoyCompare is provided "as is" for general information purposes only. It does not constitute advice nor does any part of the content constitute an open offer capable of forming the basis of a contract. It is up to the user to ensure information is accurate at the point of submitting an application on the suppliers website.
EnjoyCompare Rating 4 out of 5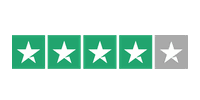 Based on 1,102 reviews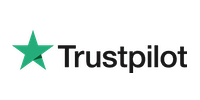 Join us and start getting money saving tips!
We won't share your email data with anyone and you'll have complete control to unsubscribe if you get bored. So don't delay, sign-up today!