Citibank Rewards Credit Card – Shopping Benefits
For a limited time, earn 20X Rewards (20 Rewards Points or 8 Miles) for every S$1 spent at Topshop, Topman, Dorothy Perkins and more!
Get up to 30% off Online Shopping at Luxola, Zalora, Blue Nile, Klareti & many more
Redeem your hard earned Citi Dollars from over 250 merchants and pamper yourself from an extensive range of dining, entertainment and lifestyle options!
Complimentary travel insurance when you charge your entire airfare to your credit card
Apply today and earn 20x Rewards at Topshop, Dorothy Perkins and more
Rewards
Earn 20X Reward points
Credit Card Review

Detailed Description

Eligibility
Credit Card Review
Key benefits at a glance:

Earn 10X Rewards or 4 Miles for every S$1 spent when you shop for clothes, bags and shoes or at departmental stores or online shopping websites.
Rewards Points redemptions are flexible – Redeem miles, shopping or dining vouchers or cash rebate
Get up to 30% off Online Shopping with big brands such as Luxola, Reebonz and more!
Apply for the Citibank Rewards Card and receive close to $1,500 worth of shopping vouchers from your favourite brands that include Zalora, Levi's, T.M.Lewin, Dockers & many more!
The Citibank Rewards Card is made for the shopaholic who is smart enough to channel all that spending towards earning more rewards. As one of the few evergreen credit cards from Citibank, this credit card perfectly complements one who indulges in contemporary lifestyles. If you want to make your spending count towards a wonderful rewards scheme which provides free vouchers and discounts for further exclusive retail and dining experience, this credit card is just what you need.
Looking at the key benefits, you will see that the Rewards Card gives you 10 Citi Dollars on every $1 you spend on shopping purchases anywhere If you love the benefits of earning both miles and rewards without subscribing to two cards, the CitiBank Rewards Card promises to kill two birds with one stone – You can earn either 10 Reward points or 4 miles with every $1 spent.
To illustrate this with an example:
You spend $2,100 this month because you used the card to pay for a flight and hotel stay for a short holiday in Japan
$2,100 = 21,000 rewards points
What can 21,000 points earn you?
$50 shopping voucher or $58 cash rebates or 8,400 miles
More concretely, an accumulation of 50,000 points or $5,000 spending can buy you a one-way ticket to Shanghai, and $8,800 spending or 88,000 points will reward you with a 1 night stay at the luxurious Uma Ubud in Bali. That's not too bad a reward given that you are just spending on money you would have spent with other cards anyway!
Our tip is to put fixed monthly payments to be paid on your Citibank Rewards cards in order to reward yourself in the most efficient manner. What's even better will be big ticket items – booking air tickets or hotel lodging for family trips, household furniture or electrical purchases will be useful as well. The great thing is that with flexible redemption of your rewards points, you can choose to redeem them for whatever you like, be it miles or retail cash rebates. Instant rewards are even eligible for overseas purchases, such as hotel stays and shopping vouchers in overseas malls!
Net-savvy customers these days who are accustomed to shopping online will also be happy to know that Citibank offers exclusive discounts with some of the biggest online merchants such as Zalora and Rakuten.
The card is great for the all-round spender who is smart enough to channel those spending to earn further rewards and privileges. Sign-up rewards are great too, with close to $800 worth of shopping vouchers which is definitely enough to offset the card fees of $192.60 from the second year onwards. Eligibility is also easily attainable with an annual income of $30,000 for Singaporeans and $42,000 for foreigners.
Detailed Description
The Citibank Rewards card comes with a range of benefits, designed for people who want lifestyle rewards. From complimentary travel insurance, 10x rewards (S$ 1 spend = Citi$ 10) whenever you shop at department stores (locally & overseas) and receive 5,000 bonus Citi Dollars when you renew your Citibank Rewards Card.
Not only that but you can choose from Visa or Mastercard providers, both of which have a unique offering so make sure to choose the right reward for your lifestyle!
The Citibank Reward card comes with a wealth of benefits for the annual fee of S$192.60. With a 10x reward on shopping, meaning you get more reward points for every dollar (Locally and abroad) and complimentary travel insurance. Not forgetting a 6% rebate at Tangs (All year round) and 10% Citi rebate at over 500 locations!
With the 1st year fee waived for one main card and 2 supplementary cards. Totalling to $321 the Citibank rewards card delivers great value and benefits and if you calculate the saving and potential rebate you can soon see why this is an attractive credit card.
The Citibank Rewards Card offers x10 (S$1 spend = Citi $10) whenever you shop at department stores, locally & overseas.
With the Citibank credit card you can indulge in anything you like and whenever you want, with Citi Rewards that beat most Singapore offers. Simply enjoy the luxury of flexibility and choice that the program has to offer. The Citi rewards card offers instant Citi Rewards, with hassle-free redemption of your Citi Dollars!
Redeem Absolutely Anything, by offsetting your purchases and redeem points with the extensive Citi Rewards catalogue – With over 250 rewards choices featured, selected with your preferences and relevance in mind. Review is brought to you by EnjoyCompare.
Eligibility
You must be aged 21 years old and above
Earn a minimum annual income of S$30,000
For foreigners, minimum annual income to qualify is S$42,000
For salaried employee: a copy of your NRIC/passport, latest original computerized payslip or Tax Notice of Assessment or last 12 months CPF statement
For self-employed: a copy of your NRIC/passport, last 2 years Income Tax Notice of Assessment and last 3 months' bank statements
Enjoy Compare is an independent information provider. It is not a bank or financial services provider, and cannot give direct financial advice.
The content of the comparison website provided by EnjoyCompare is provided "as is" for general information purposes only. It does not constitute advice nor does any part of the content constitute an open offer capable of forming the basis of a contract. It is up to the user to ensure information is accurate at the point of submitting an application on the supplier's website.
EnjoyCompare Rating 4 out of 5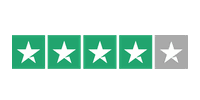 Based on 1,102 reviews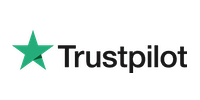 Join us and start getting money saving tips!
We won't share your email data with anyone and you'll have complete control to unsubscribe if you get bored. So don't delay, sign-up today!