Citibank Student Clear Card
Exclusive party privileges at Zouk, Wala Wala, Balaclava and more
The ideal card for tertiary students with no minimum income required
Earn 1 Reward Point for every S$1 on all spend, Reward Points are valid for 1 year.
Zouk Free entry* on Wednesday, Friday & Saturday
Get a S$30 Havaianas or CommonThread voucher when you apply for a Citibank Clear Card
Rewards
Easier accessibility, all the benefits
Credit Card Review

Detailed Description

Eligibility
Credit Card Review
CitiBank Student Clear Card
Key benefits at a glance:
The ideal card for tertiary students with no minimum income required.
Exclusive party privileges at Zouk (Free entry and 1-for-1 drinks!).
Access to Citibank card's privileges
The CitiBank Clear Card for a student is one of the best cards for students because the privileges are exactly what the tertiary student need – discounts at popular retail and F&B outlets and exclusive after dark privileges at party outlets.
While you may wonder how you can apply for a credit card without any income, that's exactly why its catered for students! Such credit cards typically comes with a reduced credit limit of $500 but the plus side is that you don't even need to show any proof of income! Anyone above 18 years old is eligible to apply, but if you are below 21 years old, parental consent is required and they will need to act as a guarantor.
Why we love this card:
Party without breaking the bank – We all know how important it is to be part of the party during your tertiary days. Meeting new friends and dancing off the stress are all part of growing up. The Citibank Clear card gets you into Zouk for free on Wednesdays, Fridays and Saturdays and enjoy 1-for-1 drinks at Wine Bar (Tuesdays and Saturdays) and Velvet Underground. How's that for saving money or treating your dance partner to a free drink?
Earn Reward Points – Every dollar you spend on this card earns you 1 reward point which you can then use to redeem for vouchers.
Citi Rebates – is Citibank's bespoke cashback program that lets you earn up to 10% rebate at over 700 partner merchant outlets. Use this card to pay at Burger King, Cold Storage or Starbucks to save money through the rebates program.
Gourmet Pleasures – As a Citibank cardmember (even if it's a student card), you get full access to the Gourmet Pleasures program where you enjoy discounts and deals at over 1,000 Citibank Gourmet Pleasures partner restaurants.
Citi Globe Shopper – Who doesn't love shopping, especially doing it online or over your mobile? Not only do you earn a 5% cashback on your online purchases, you also enjoy shipping consolidation (save on shipping costs!) as well as insurance on your purchases.
If you don't yet earn an income or have just started out working, this card is one of the best around, giving you the full benefits of a credit card, a suitable credit limit of $500 and no need for income proof. It also comes with a very low $29.96 card fee per annum, but did we mention the first year fee waiver?
Detailed Description
With exclusive rewards and credit card offers from Citibank the clear citibank credit card offers exclusive after dark rewards, Movie privileges, Dinign privileges and much more with the standard citi rewards programs (Gourmet pleasures, citi rebate, petrol deals, tangs rebate and citi globeshoppers)
Eligibility
Territory Student:
18 years old or above
No income minimum requirement
Applications below 21 years old must provide parental/guardians consent to the application, and guarantee for the payment of outstanding balance
You are eligible for this if you are a student from any of the following institutions: NTU, NUS, SMU, SIM, SUTF, SIT, University of Chicago Booth School of Business, DigiPen, ESSEC, GIST-TUM Asia, INSEADm S P Jain, Tisch, UNLV, Nanyang Polytechnic, Negee Ann Polytechinc, Republic Polytechnic, Singapore Polytechnic, Temasek Polytechnic, LASALLE-SIA and NAFA
Working Adults:
Age 21 years old and above
Minimum annual income of S$18,000
Must not be an existing primary/basic Citibank Credit Card or citibank ready credit customer (supplementary card members are eligible)
Annual Fee:
Basic card annual fee: S$29.96 (inclusive of GST)
First year annual fee waiver
|Citibank Singapore credit card compare|
EnjoyCompare Rating 4 out of 5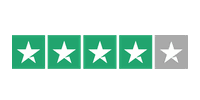 Based on 1,102 reviews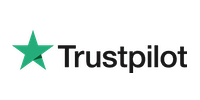 Join us and start getting money saving tips!
We won't share your email data with anyone and you'll have complete control to unsubscribe if you get bored. So don't delay, sign-up today!