No annual fee for you and supplementary card holders
Save with low interest rate of 23% per annum
A variety of dining discounts at an array of Singapore restaurants and hotels
14% discount at all Caltex petrol stations
Apply Online to get up to $168 cash back + 28" Luggage and balance transfer at 0% p.a. for 6 months with no processing fee
Rewards
Low interest rate of 23% per annum
Credit Card Review

Detailed Description

Eligibility
Credit Card Review
The Switch Platinum card is a no-fuss lifestyle credit card that comes with no annual fees, even for your supplementary card holders!
Key features of the card include a lower interest rate of 23% per annum compared to most other cards in the market, great fuel savings of 14% at Caltex petrol stations.
Other than being a low-fuss card, it also comes with an extensive rewards programme, such as earning reward points when you pay your income tax with the card! That's one thing we love about this card, because a credit card should reward you for spending on expenses that you are going to make anyway, so including this bonus makes paying income tax less painful indeed. You get to earn 1 reward point per $5 in tax payment.
In terms of its rewards programme, you earn 1 reward point for every $5 and cumulated points allow you to pamper yourself with a wide range of travel, shopping and dining delights.
One huge advantage of using an ANZ card is that your reward points only expire after 5 years unlike other cards. There is thus little fear of letting your points go to waste. You can use them to redeem vouchers, cash credit and even air miles, and allows you to transfer or combine your Reward Points with family and friends who are also ANZ Credit Cardmembers. How's that for making a collaborative credit card ownership?
Other than a rewards programme, you also get to enjoy ANZ's dining privileges as well as a little known exclusive for all ANZ credit card holders. For those who love to travel, you will be delighted to know that the privileges span across the categories of dining, shopping, travel accommodation and entertainment in the Asia-Pacific region. Whether you are exploring dining options or just looking to relax and enjoy a spa treatment, you will find a privilege suitable for you and your companions.
If you are looking for a fuss-free card that rewards while you spend, this is it!
Detailed Description
Live hassle free without ever paying your annual subscription fee on your ANZ Switch Platinum Card. Even your Supplementary cards have zero annual fees!
Tickle your tastebuds with our spread of delightful dining deals you can enjoy all year round. Find out more about dining privileges.
Get moving with ANZ's transport privileges, now featuring fantastic fuel savings at all Caltex service stations.
Other additional features include a complimentary MoneyLine account for flexible credit needs, access to Flexiloan which is a credit card term loan which offers interest rates as low as 0.48 percent per month and balance transfer for 6 months at 0% per annum.
Eligibility
Applicants must be between 21 and 65 years of age

Singapore citizens and permanent residents: minimum income of S$30,000 p.a
Foreigners: Minimum income of S$60,000 p.a
Enjoy Compare is an independent information provider. It is not a bank or financial services provider, and cannot give direct financial advice.
The content of the comparison website provided by enjoy compare is provided "as is" for general information purposes only. It does not constitute advice nor does any part of the content constitute an open offer capable of forming the basis of a contract. It is up to the user to ensure information is accurate at the point of submitting an application on the suppliers website.
EnjoyCompare Rating 4 out of 5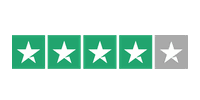 Based on 1,102 reviews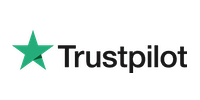 Join us and start getting money saving tips!
We won't share your email data with anyone and you'll have complete control to unsubscribe if you get bored. So don't delay, sign-up today!