DBS Live Fresh Credit Card
Enjoy 5% Cashback on all Online Purchases and Visa payWave purchases.
Apply now and you won't have to pay fees for 1 year.
Simply activate the EZ-Reload facility and use it as your EZ-Link card!
Get up to S$180 cashback when you apply online.
Credit Card Review

Detailed Description

Eligibility
Credit Card Review
DBS Live Fresh Card  
Key benefits at a glance:
Earn 5% cash back on Overseas Spending, Travel Bookings, Online Shopping and Visa Paywave Transactions. Earn 0.3% cash back for all other spends.
EZ-Reload auto top up
Up to 50% discount on DBS Indulge's over 1,000 partner outlets
1 Year Annual Fee Waiver
The DBS Live Fresh Visa Card works great for those who want the convenience of having a credit card that stacks up as a EZ-link card as well as for contactless spend. Think about it, one card to replace 3 cards in your wallet- lighter but not any less valuable! Other than DBS Indulge discounts, you also get a 5% rebate on all Online Purchases and Visa payWave purchases.
Why we love this card:
Rebates on Online Shopping & Visa payWave purchases – While most credit cards in the market focus on either being a travel card, rewards card or rebates card, the DBS Live Fresh card nails it by being all 3 with this benefit. If you love travelling, using this card to pay for your vacation bookings online is the ultimate deal. These travel merchants include familiar names such as Airbnb, Agoda and Jetstar. Not only do you get real cash back, but it's across all online shopping spends, including contactless payments!
EZ-Reload – If you have not experienced the convenience of EZ-Reload, now is the time to try with the DBS Live Fresh card. EZ-Reload is a service by EZ-Link that allows the EZ-Link portion in your DBS Live Fresh Card to be automatically topped-up when the remaining stored value is insufficient for your next ride. This saves you time from queuing at the top-up machines, and you get to earn rewards points with the top up as well!
DBS Indulge – DBS Indulge is the bank's bespoke gourmet program where DBS cardholders get to enjoy exclusive discounts with partner restaurants. Simply download the DBS Lifestyle app to browse through promotions, even filtering via your current location! You can also use the app for instant reward redemption of your DBS points with mobile eVouchers.
Detailed Description
To qualify for the Cashback awarded on Online and Visa payWave spend ("Eligible Spend") in a calendar month, Cardmembers must charge a minimum of S$600 to his/her DBS Live Fresh Card Account ("Card Account") in retail purchases (including online and in-store purchases) in the same calendar month ("Qualifying Spend").
DBS Live Fresh Student Cardmembers ("Student Cardmembers") are only eligible for the 0.3% Cashback on all other spend for transactions charged and posted to his/her DBS Live Fresh Student Card Account ("Card Account"). The maximum amount of cashback earned on all other spend is capped at S$20 per Card Account per calendar month.
Qualifying Spend refers to retail transactions charged to the Card Account (i.e. transaction date) in a calendar month and posted into the Card Account (i.e. posting date) at the point of computation of the Cashback. It includes retail transactions and recurring bill payments that are in local and foreign currencies posted to the Card Account at the point of computation of the Cashback. It excludes posted 0% interest-free instalment plan monthly transactions, posted My Preferred Payment instalment plan ("MP3") monthly transactions, interest, finance charges, cash withdrawal, Cash Advance, balance transfer, AXS payments, SAM online bill payments, bill payments via internet banking and all fees charged by DBS.
Eligibility
Age:
Income:
S$30,000 and above per annum (Singaporean)
S$45,000 and above per annum (Foreigner)
Annual Fees:
S$192.60 (Principal card)
S$96.30 (each Supplementary card)
Fee Waiver:
EnjoyCompare Rating 4 out of 5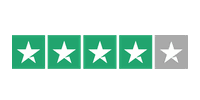 Based on 1,102 reviews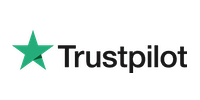 Join us and start getting money saving tips!
We won't share your email data with anyone and you'll have complete control to unsubscribe if you get bored. So don't delay, sign-up today!