HSBC Infinite Golf Credit Card
Complimentary Golfers' Insurance coverage of up to S$500,000 when you charge the fee for the game to your HSBC Premier credit card.
Dedicated 24-hour golf concierge service.
Receive 50% off all walk-in green fees at over 16 finest golf courses across 6 markets in South East Asia.
Enjoy complimentary services when you play at Navatanee Golf Course, Thailand.
Apply now and get a Samsonite Black Label Richmond Luggage (worth S$950) plus $20 cash rebate or a HSBC's All Day Movie Card worth S$85
Rewards
Rebates and Rewards
Credit Card Review

Detailed Description

Eligibility
Credit Card Review
Review Coming Soon
Eligibility
Eligibility requirements
All applicants must be at least 21 years of age.
For Singaporeans and Permanent Residents, a minimum annual income of S$30,000 is required.
For self-employed and foreigners, a minimum annual income of S$40,000 is required.
If you do not meet the above income requirements, a minimum fixed deposit of S$10,000 is required to be maintained with us until card closure.
A photocopy of the front and back of your NRIC

A photocopy of your employment pass with at least one year's validity at the time of application (For foreigners only)

A photocopy of the front and back of any supplementary applicants' NRIC

Income Documents
EnjoyCompare Rating 4 out of 5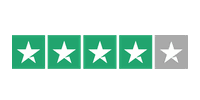 Based on 1,102 reviews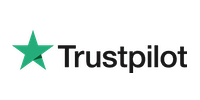 Join us and start getting money saving tips!
We won't share your email data with anyone and you'll have complete control to unsubscribe if you get bored. So don't delay, sign-up today!