HSBC Revolution Credit Card
5X Rewards points for Online, Dining and Entertainment spend.
1X Rewards points with every $1 charged on all other purchases.
Enjoy exclusive promotions with Agoda, Zalora and Golden Village.
First 2 years fee waiver.
Receive a free Samsonite Prestige luggage 69cm with built-in scale (worth SGD670).
Rewards
Free Samsonite Spinner Luggage
Credit Card Review

Detailed Description

Eligibility
Credit Card Review
HSBC Revolution Card
HSBC's Revolution credit card is a rewards-based credit card that lets you earn HSBC reward points  for every S$1 spent. You get to earn 5X rewards points on online spending, dining and entertainment, with no minimum spending required.
Why we love this card:
Many credit cardholders these days look for cash rebates as a practical "reward" for credit card expenditure. While rewards cards may seem "old-school", cards that come with acceleration can actually give you more advantages due to its faster earn rate. While you may not spend $4,000 per month, spreading that spending over a quarter can be easily done, especially if you are are planning to go on a holiday. Here are some useful tips to help you optimise your points-earning with this card:
Pay all your recurring bills on your card, including insurance premiums, telco and utility bills. These qualify under online transactions; and since you need to pay these on a monthly basis, why not put them on the card?
Use the card to pay for your movie or concert tickets.
Shop online with the card. From supplements to grocery shopping, there are many ways to get your physical shopping done online these days. Paying for them online help you earn points faster.
The rewards that cardholders can redeem on the card is pretty interesting. Instead of the usual dining and shopping vouchers, there are some unique rewards you can expect from HSBC. These include exchanging your reward points for $50 cash credit, donating to charities like Community Chest, Children's Society Donation, exclusive alcohol such as the Yamazaki Distiller's Reserve Single Malt Whisky, an OSIM uSqueeze Air Massage Boots and even a drone!
The card gives you access to HSBC's own vacation portal which offers over 100,000 travel options worldwide, including flights, hotels and travel packages. A quick search on the portal brings up a number of great deals, including 50% off room rates at 5* hotels. So even if this isn't a travel card, there are lots of special privileges granted to those who love to travel. You get attractive discounts on hotel stays, car rentals, travel bookings and overseas dining.
5x Rewards Points:
5x Rewards on local dining transactions includes restaurants, cafes and fast food outlets
5x Rewards on online purchases includes airlines, movies, concert tickets, hotels, taxi bookings, food orders, insurance premiums and online shopping. *Excludes brokerages/securities and money payment/transfer websites.
5x Rewards on local entertainment transactions includes clubs, pubs, bars and family KTVs. *Excludes entertainment merchants within hotels.
1x Rewards on all other purchases, earn 1 Rewards point for every S$1 you spend on all other transactions.
With 5X rewards points for your credit card spending, you can look forward to earning a variety of retail vouchers with just 15,000 points or $3,500 worth of spending. Other exclusive promotions with the card include 7% off bookings on agoda.com vacations travel portal, discounts with Zalora and Shopback.
Transact online, party and dine your way to a more rewarding life. With so much to sip, savour and experience in life, you need a card that lets you live to the fullest, with great deals and even more rewards – 5X HSBC Rewards points, to be precise. Simply charge your dining, entertainment, and online spend to your HSBC's Revolution credit card and you will receive 5 HSBC Rewards points for every dollar spent.
All HSBC Credit Cards are included in a unique HSBC rewards program. This program is in addition to the card specific rewards and offers customers the advantage of up-to-date exclusive Singapore rewards. The program allows you to redeem points across a range of categories including shopping, home & leisure and much more.
To be eligible for the card application, you need to be above 21 years old and earn a minimum annual income of $30,000. or for self-employed and foreigners, a minimum annual income of S$40,000 is required. If you do not meet the above income requirements, a minimum Fixed Deposit Collateral of S$10,000 is required.
So if this card suits your spending habits and you meet the minimum annual income criteria, why not sign up today and enjoy no minimum spend required and no cap on points earned, plus 2 years' annual fee waiver.
Detailed Description
What credit limit should I expect?
The credit limit is based on your personal circumstances and will be subject to the Bank's review and approval. What's more, the preferred credit limit, is subject to the bank's approval and may be lower than the amount you have requested.
Please note that for individuals with annual income between S$30,000 and S$120,000, your aggregate credit limit with HSBC for all unsecured facilities will be capped at four times your monthly income as indicated in the income documents that you submit.
How do you earn reward points?
Its very simple really, basically every dollar charged to your credit card earns you at least one Rewards point. These Reward points can then be used to redeem shopping, dining and entertainment vouchers, gifts and cash rebates. And your Rewards points last up to THREE years.
Can I exchange reward points for air miles?
Yes, you are able to exchange your HSBC reward points for Air Miles and other frequent flyer programmes, including Singapore Airlines Krisflyer and Asia Miles™. The exchange rate is 5,000 Rewards points for 2,000 miles.
How do I qualify for an additional fee waiver?
The annual fee is waived for the first two years from the date the HSBC's Revolution credit card is issued. To qualify for the subsequent annual fee waiver, a minimum annual spending of S$12,500 must be made on your respective credit card account.
Best HSBC Credit Cards
Still not sure which HSBC credit card to get? Then why not compare all the best HSBC credit cards here at EnjoyCompare.
Eligibility
Main card applicants must be at least 21 years of age.
For Singaporeans or Permanent Residents, a minimum annual income of S$30,000 is required.
For self-employed or foreigners, a minimum annual income of S$40,000 is required.
If you do not meet the above income requirements, a minimum Fixed Deposit Collateral of S$10,000 is required.
EnjoyCompare is an independent information provider. It is not a bank or financial services provider, and cannot give direct financial advice.
The content of the comparison website provided by EnjoyCompare is provided "as is" for general information purposes only. It does not constitute advice nor does any part of the content constitute an open offer capable of forming the basis of a contract. It is up to the user to ensure information is accurate at the point of submitting an application on the suppliers website.
EnjoyCompare Rating 4 out of 5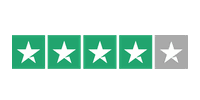 Based on 1,102 reviews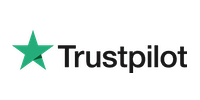 Join us and start getting money saving tips!
We won't share your email data with anyone and you'll have complete control to unsubscribe if you get bored. So don't delay, sign-up today!