HSBC Revolution Credit Card – Shopping Benefits
5X Rewards points for Online, Dining and Entertainment spends
1X Rewards points with every $1 charged on all other spends
First 2 years fee waiver
Receive an American Tourister Caravan 70cm TSA luggage or up to S$120 cash back when you apply today
Rewards
Receive up to $180 Cashback
Credit Card Review

Detailed Description

Eligibility
Credit Card Review
HSBC's Revolution Credit Card is a similar rewards-based credit card, much like the Advance Visa Platinum card. You get to earn 5X rewards points on online spending, dining and entertainment, with no minimum spending required. "If it is similar to the Advance Platinum card, then what's the rationale for this card?" you might ask.
The key difference is that you can apply for the HSBC Revolution card even if you do not have a prior account with the bank. This also means that normal credit card fees apply; however, the bank is kindly giving away two years of fee waiver so that you can enjoy the benefits of the card, for free! On top of the fee waiver, HSBC is also giving away very attractive sign-up gifts.
With 5X rewards points for your credit card spending, you can look forward to earning a variety of retail vouchers with just 15,000 points or $3000 worth of spending. Other exclusive promotions with the card include 7% off bookings on agoda.com vacations travel portal, discounts with Zalora and Shopback.
To be eligible for a card application, you need to be above 21 years old and earn a minimum annual income of $30,000. There is also an additional $20 cash rebate when you apply and submit your supporting documents online!
Enjoy a huge range of promotional offers and exclusive online rewards with the HSBC Revolution Credit Card from HSBC bank. Including rewards points on every $1 spent. Here at EnjoyCompare, we feel the HSBC Revolutions Credit Card is a good addition to anyone wallet.
Detailed Description
Transact online, party and dine your way to a more rewarding life. With so much to sip, savour and experience in life, you need a card that lets you live to the fullest, with great deals and even more rewards – 5X HSBC Rewards points, to be precise. Simply charge your dining, entertainment, and online transactions to your HSBC's Revolution credit card and you will receive 5 HSBC Rewards points for every dollar spent.
The HSBC Singapore Revolutions credit card come with an annual fee of S$150 and free supplementary credit cards. However, you will notice that HSBC has given a free 2-year fee waiver. So enjoy the Singapore credit card benefits today.
The HSBC Singapore Revolutions credit card comes with the first 2 years annual fee waiver, making it a strong Singapore credit card to compare.
Enjoy a huge range of promotional offers and exclusive online rewards with the HSBC Revolution Credit Card from HSBC bank.
All HSBC Reward Credit Cards are included in a unique HSBC rewards program. This program is in addition to the card specific rewards and offers customers the advantage of up-to-date exclusive Singapore rewards. The program allows you to redeem points across a range of categories including shopping, home & leisure and much more.
Eligibility
Main card applicants must be at least 21 years of age.
For Singaporeans or Permanent Residents, a minimum annual income of S$30,000 is required.
For self-employed or foreigners, a minimum annual income of S$40,000 is required.
If you do not meet the above income requirements, a minimum Fixed Deposit Collateral of S$10,000 is required.
EnjoyCompare is an independent information provider. It is not a bank or financial services provider, and cannot give direct financial advice.
The content of the comparison website provided by EnjoyCompare is provided "as is" for general information purposes only. It does not constitute advice nor does any part of the content constitute an open offer capable of forming the basis of a contract. It is up to the user to ensure information is accurate at the point of submitting an application on the suppliers website.
EnjoyCompare Rating 4 out of 5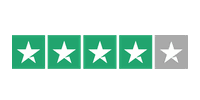 Based on 1,102 reviews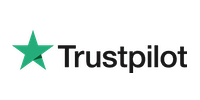 Join us and start getting money saving tips!
We won't share your email data with anyone and you'll have complete control to unsubscribe if you get bored. So don't delay, sign-up today!