Standard Chartered Business Platinum Card
Earn 1 point for every $1 you spend. Points can be redeemed for rewards from our online catalogue.
Access up to 2x your monthly salary with the complimentary Salary Advance line of credit.
Our concierge helps you with travel arrangements, reservations, shopping and gift services.
Enjoy $50 CashBack when you charge a minimum of $500 in eligible retail transactions within 30 days of card approval
Credit Card Review

Detailed Description

Eligibility
Credit Card Review
Review Coming Soon
Detailed Description
EasyPay
Enjoy financial flexibility while you plan for your dream holiday, or pay your taxes, insurance premiums and more. Simply convert a transaction of at least $500 charged to your Standard Chartered Credit Card into 6 or 12 months instalments, with a one-time service fee of 5%.
Enjoy 0% Interest Instalment on your Credit Cards
Take charge of your finances with our 0% interest instalment plan which offers you a choice of tenures up to 36 months with no additional charges for signing up. You will continue to earn 360° Rewards Points or Cashbacks for all purchases made on the instalment plan.
Simply ask for Standard Chartered 0% Interest Instalment Plan at our participating merchants' outlets before charging the transactions to your Standard Chartered Visa or MasterCard credit card.
Eligibility
Minimum Annual Income
Singaporean citizens and permanent residents:
Foreigners with an Employment Pass:
EnjoyCompare Rating 4 out of 5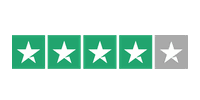 Based on 1,102 reviews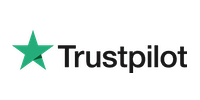 Join us and start getting money saving tips!
We won't share your email data with anyone and you'll have complete control to unsubscribe if you get bored. So don't delay, sign-up today!