Standard Chartered NUS Alumni Platinum Credit Card
Earn 1 point with every $1 card spend on leisure, shopping and dining. You may redeem your points for an array of products and services from our online rewards catalogue.
Free NUS MasterCard Debit Card that gives you 1% CashBack on all your spends
24-hour Platinum concierge assist
Complimentary Super Salary Current Account
Enjoy $50 CashBack when you charge a minimum of $500 in eligible retail transactions within 30 days of card approval
Rewards
360° Rewards programme
Credit Card Review

Detailed Description

Eligibility
Credit Card Review
The Standard Chartered NUS Alumni Platinum Credit Card is a great starter card for people with limited credit rating. It provides an array of benefits and features which are perfect for a student starting his/her career. Cashback, complimentary super salary current account and advance line credit (2x your monthly salary), provides the added security and comfort to manage your personal finances – Review brought to you by Enjoy Compare
Detailed Description
Standard Chartered NUS Student Credit Card offers a range of features including 360 rewards which allow you to Earn 1 point with every $1 card spend on leisure, shopping and dining. Naturally you may redeem your points for an array of products and services from our online rewards catalogue. Furthermore you receive a free NUS MasterCard Debit Card that gives you 1% CashBack on all your spends. Interest bearing Super Salary Current Account that has no monthly service charge and no fall-below fee.
Lets not forget the Good Life, with a free treat that is yours to enjoy every Monday until the end of the year. It's absolutely free, without any conditions. Your Standard Chartered Card and the right iPhone app are all you need to live The Good Life®.
The S$180 credit card fee comes with a two year waiver, to help you get started, along with the complimentary NUS MasterCard Debit Car and Super Salary Current Account
Eligibility
Singaporean Citizens and Permanent Residents – $30,000 p.a

Foreigners with Employment pass – $36,000 p.a.
Note: NUS Alumni Platform Credit Card is applicable for NUS graduates.
Enjoy compare is an independent information provider. It is not a bank or financial services provider, and cannot give direct financial advice.
The content of the comparison website provided by enjoy compare is provided "as is" for general information purposes only. It does not constitute advice nor does any part of the content constitute an open offer capable of forming the basis of a contract. It is up to the user to ensure information is accurate at the point of submitting an application on the suppliers website.
EnjoyCompare Rating 4 out of 5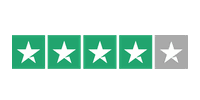 Based on 1,102 reviews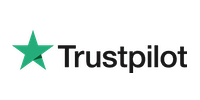 Join us and start getting money saving tips!
We won't share your email data with anyone and you'll have complete control to unsubscribe if you get bored. So don't delay, sign-up today!