Standard Chartered Platinum Visa/Mastercard Card
Enjoy 1-for-1 Dining offers at participating restaurants with The Good Life®.
Every $1 charged to your Credit Card will earn you 1 Rewards point.
Amazing dining, shopping and travel privileges with The Good Life™.
Enjoy golf privileges and access to 24-hour Platinum concierge service.
Get up to S$80 Cashback.
Rewards
360° Rewards programme
Credit Card Review

Detailed Description

Eligibility
Credit Card Review
Standard Chartered Platinum Card
The Standard Chartered Platinum Card is a rewards card that earns you rewards points after which you can redeem for a wide range of dining, shopping and travel privileges. Look forward to rewards vouchers at your favourite food joints such as Sushi-Tei and Crystal Jade Group, exchange points for KrisFlyer air miles or even as a cash reward!
All Standard Chartered credit cardholders also get to enjoy a special discount with its partner merchants through The Good Life™ programme. Foodies get to enjoy exclusive 1-for-1 dining deals, 1 dines free for every 3 diners or up to 15% discount with partner dining merchants. Fans of staycations will also love the card for its discounts at prestigious hotels.
The Standard Chartered Platinum Visa/MasterCard is your access to over 1,000 great deals islandwide. Living the good life has never been easier. Plus, earn reward points on everything you spend and more. A wealth of privileges ranging from world-class dining to luxury golf and travel are available for your pleasure.
Detailed Description
To make the best use of this card, use it together with the Personal Banking Suite so that you earn 360° Rewards Points and be rewarded on your total banking relationship with Standard Chartered. For instance, with spending on just the card alone, you earn 1 point for each dollar spent. However, if you add on another banking relationship with the bank, such as taking on a mortgage loan, investment plan or deposit plan with them, you get to earn more points. Here's an illustration below:
Personal Banking Suite – Platinum Visa/Master Credit Card + Current Account
Credit card spend rewards:
Get 2x points when you spend $1,000 per month or more
Get 1x points when you spend less than $1,000 per month
Total relationship rewards:
Earn 50 points monthly for each product category upon meeting the minimum spend criteria of $250 per month:
Current account
Online transactions
Fixed deposit
Mortgage
Earn 100 points monthly for investments.  As you can see, using the card together with additional banking relationships with Standard Chartered will easily help you double your rewards points within a shorter time.
What's more, enjoy cash at 0%* p.a. interest for 6 months at a 1.99% processing fee (EIR from 4.12% p.a.) on the approved loan amount when you transfer funds from your Standard Chartered Credit Card.
*The 0% interest offer is valid for either 6 or 12 months tenor from the date that the Funds Transfer is approved, after which the prevailing interest rate applies.
Terms and conditions apply.
Best Standard Chartered Credit Cards
Still not sure which Standard Chartered credit card to get? Then why not compare all the best Standard Chartered credit cards here at EnjoyCompare.
Eligibility
Aged 21 to 65 years old
Singapore Citizens and Permanent Residents: S$30,000

Foreigners with Employment Passes: S$36,000
Foreigners must be holders of P1, P2 or Q type Singapore Employment Passes
Q Pass holders must have minimum one year validity remaining on their passes
EnjoyCompare is an independent information provider. It is not a bank or financial services provider, and cannot give direct financial advice.
The content of the comparison website provided by EnjoyCompare is provided "as is" for general information purposes only. It does not constitute advice nor does any part of the content constitute an open offer capable of forming the basis of a contract. It is up to the user to ensure information is accurate at the point of submitting an application on the suppliers website.
EnjoyCompare Rating 4 out of 5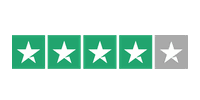 Based on 1,102 reviews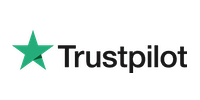 Join us and start getting money saving tips!
We won't share your email data with anyone and you'll have complete control to unsubscribe if you get bored. So don't delay, sign-up today!