Standard Chartered Prudential Credit Card
Earn 1 point for every $1 charged, which can be used to offset your annual fee or redeem rewards.
Convert your points to offset your Prudential insurance premium payments.
Enjoy a 2-year fee waiver and free-for-life supplementary cards when you apply today.
Access up to 2x your monthly salary with the complimentary Salary Advance line of credit.
Get up to S$80 Cashback.
Credit Card Review

Detailed Description

Eligibility
Credit Card Review
Review Coming Soon
Detailed Description
Credit Cards Sign–Up CashBack Promotion Terms and Conditions
To be eligible for this Promotion:
you must apply for any one of the Standard Chartered Business Platinum, , NUS Alumni Platinum, Prudential Platinum or Prudential Prestige Visa Signature credit cards issued by Standard Chartered Bank (Singapore) Limited (or "we" or "us" or "our") ("Eligible Cards") as a principal cardholder ("Cardholder") and we must receive your application within the Promotion Period; and
your Eligible Card application must be approved by us.
For Cardholders who do not hold any existing principal credit cards (whether the cards are Eligible Cards or other credit cards) or personal loans issued by us as at the time of approval of your Eligible Card application, an S$80 CashBack will be awarded for your first principal Eligible Card activated under this Promotion.
A Cardholder may apply for multiple Eligible Cards under this Promotion. The maximum amount of CashBack that can be awarded to a Cardholder under this Promotion together with the Other Promotions, the Credit Cards Sign-Up Gift and CashBack Promotion ("Credit Card Gift Promotion") and the various other Credit Cards CashBack Promotions is capped at S$120. For the purpose of this clause 6, so long as a Cardholder has previously met the criteria in clauses 2(a) and 2(b)(i) of the Credit Card Gift Promotion Terms and Conditions, he is deemed to have received S$80 CashBack under the Credit Card Gift Promotion regardless whether he met the minimum spend criteria in clause 2(b)(ii) of the Credit Card Gift Promotion Terms and Conditions.
CashBack will be credited to the Cardholder's principal Eligible Card account within 30 days from the date of the Cardholder's principal Eligible Card activation. CashBack awarded under this Promotion must be utilized within 6 months from the date of card activation, failing which, the unused portion of the CashBack awarded shall be forfeited.
We reserve the right to revise these terms, modify or withdraw this Promotion at any time without prior notice or reason. Please visit our website for the latest terms and conditions.
These Credit Cards Sign-Up CashBack Promotion Terms and Conditions are to be read in conjunction with our Customer Terms and Credit Card Terms ("Other Terms"). In the event of any inconsistency between these terms and the Other Terms, these terms prevail only to the extent of such inconsistency.
Eligibility
Eligibility
Minimum Annual Income
Singaporean citizens and permanent residents:
Foreigners with an Employment Pass:
EnjoyCompare Rating 4 out of 5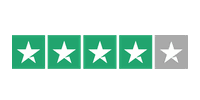 Based on 1,102 reviews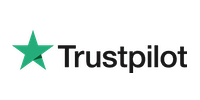 Join us and start getting money saving tips!
We won't share your email data with anyone and you'll have complete control to unsubscribe if you get bored. So don't delay, sign-up today!