Standard Chartered Unlimited Cashback Card
Annual Fee is waived for the first 2 years.
Enjoy 1.5% cashback on all spend with no cashback cap and no minimum spend, all year round.
The Credit Card doubles up as your ez-link card with the EZ-Link facility enabled.
Enjoy up to 50% off a la carte dining and selected buffets at The Fullerton Hotel and The Fullerton Bay Hotel.
Get up to S$80 Cashback.
Rewards
1.5% unlimited cashback
Credit Card Review

Detailed Description

Eligibility
Credit Card Review
Standard Chartered has just launched the Unlimited Cashback Credit Card!  Every time you make a purchase with this card you earn an unlimited flat rate of 1.5% cashback on all your retail spend.
Compared to most cashback card it is really simple to use the Standard Chartered Unlimited card, as there are no categories to select or reward programs to choose from, no cap and no minimum spend requirements to earn cashback. Put simply, you just have to use the card to enjoy the cash back, what else could you ask for in a cashback card?
Double up with EZ-Link
Another great benefit of the Unlimited card is that it can be used as an EZ-Link card and so you have one less card to carry around. Just use your Unlimited credit card when you are travelling on the MRT or bus.
Fee Waiver
And to top it off, the annual fee is waived for the first 2 years and in the following years, all you have to do is use the card once a month to get the annual fee waived.
Detailed Description
The Standard Chartered's Unlimited Cashback Credit Card has been designed for spenders in mind.  With Tap and go™  MasterCard® Contactless payment system is even easier to simply tap and pay for purchases under S$100. It is one the best flat rates of cash back for all purchases. Every time you make a purchase with this card in Singapore you earn 1.5%.
Whether you spent at a retailer or online, there is no cap or choosing categories or minimum spend required on the cash back you can earn. It's so simple to earn cash back and you don't have to worry about redemptions. The cashback earned will be credited to the principal card holder's account and will automatically offset in the following statement cycle month.
Standard Chartered has linked up with various retailers for some special 1 for 1 offer at Soup Restaurant and 15% to 50% off at DEAN & DELUCA, Bedrock Bar & Grill, Straits Cafe, The Fullerton Hotel Singapore, The Marmalade Pantry and more. So if you're interested in the Standard Chartered Unlimited Card, then don't delay and apply today. What's more, enjoy cash at 0%* p.a. interest for 6 months at a 1.99% processing fee (EIR from 4.12% p.a.) on the approved loan amount when you transfer funds from your Standard Chartered Credit Card.
*The 0% interest offer is valid for either 6 or 12 months tenor from the date that the Funds Transfer is approved, after which the prevailing interest rate applies.
Terms and conditions apply.
Best Standard Chartered Credit Cards
Still not sure which Standard Chartered credit card to get? Then why not compare all the best Standard Chartered credit cards here at EnjoyCompare.
Eligibility
Minimum Annual Income
Singapore Citizens and Permanent Residents: S$30,000
Foreigners with Employment Passes: S$60,000
Employment Pass Holders
Foreigners must be holders of P1, P2 or Q type Singapore Employment Passes
Q Pass holders must have minimum one year validity remaining on their passes
EnjoyCompare Rating 4 out of 5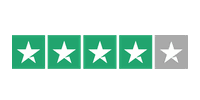 Based on 1,102 reviews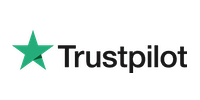 Join us and start getting money saving tips!
We won't share your email data with anyone and you'll have complete control to unsubscribe if you get bored. So don't delay, sign-up today!