Up to 8% rebate on Grab, Dining & Entertainment (local & overseas).
Up to 3% rebate on Online Fashion & Travel.
Up to 10% SMART$ rebate at over 300 participating merchants.
Up to 13% off at Expedia, Agoda and more, Free Travel Insurance Coverage (Up to S$500,000).
Get up to S$200 cash credit when you apply online for UOB YOLO.

Rewards
EAT. DRINK. PLAY. REPEAT.
Credit Card Review

Detailed Description

Eligibility
Credit Card Review
UOB YOLO Card
Key benefits at a glance:
Enjoy a fantastic 8% rebate on weekend Dining & Entertainment, locally and overseas!
3% rebate on online fashion and travel spends.
Up to 13% off at Expedia, Agoda and more.
Free Travel Insurance Coverage (Up to S$500,000)
Why we love this card
If you are like most Singaporeans and enjoy any of the following – eating out, socializing, travelling or online shopping – UOB YOLO is the card for you.
When it was launched last year, it immediately attracted our attention for its superior dining and entertainment cashback and perks. The main reason was that UOB YOLO has an edge over its competitors, especially in the dining and entertainment categories.
hile UOB YOLO is one of the best dining and entertainment cards in the market with compelling cash rebate categories, it stood out with its lifestyle benefits.
With over 60 1-for-1 deals at bars and restaurants, indulging in food and drinks with your friends becomes way better when you pay half the price.
If you love catching the latest films in the cinema and have FOMO (fear of missing out) on happening events/ concerts, you're in luck! This card also gives you additional rebates at cinemas (up to 10% rebate at Cathay Cineplexes, buy 4 tickets for the price of 3 at Golden Village) and access to exciting events.
If you're a wanderluster just like me, UOB YOLO also offers fantastic online travel deals, with up to 13% off at top travel websites (e.g. Expedia, Scoot, Singapore Airlines etc.) and free travel insurance coverage of up to $500,000.
UPSIZE with UOB One Account
You can upsize your UOB YOLO to the Young Professionals solution by pairing it with UOB One Account. You can save up to 3.33% p.a. interest rates with UOB One Account and with the combination you get to kickstart your investing by sweeping your rebate and interests into a Unit Trust investment – all while you're having fun. Which means you automatically invest your rebate and interests with no upfront cash, no sales charge and no hassle. Plus you get S$100 worth of Unit Trust to enjoy.
Detailed Description
The UOB YOLO card has suits for your lifestyle and as such UOB have tried to keep things clear, but like everything its important to understand the terms and conditions.
Cash Rebate:
To earn the very attractive cash rebate (8% and 3%), a minimum spends of S$600 per statement month is required. The total rebate is capped at S$60 per month, which is a common condition with most cards in Singapore. What's more, If the minimum qualifying spends of S$600 is not met, Cardmembers will earn 0.3% rebate on all spend.
UOB Travel Insurance:
To enjoy the benefits of complimentary travel insurance, cardmembers must charge an entire fare of the public conveyance in advance of the scheduled departure time to the UOB YOLO to enjoy free travel insurance of up to S$500,000.
Eligibility
Singapore Citizen/PR: Min. annual income S$30K OR Fixed Deposit collateral of minimum S$10,000
Foreigners: Min. annual income S$40K OR Fixed Deposit collateral of minimum S$10,000
Applicants must be aged: ≥ 21 years old
Annual Fee Principal:
S$192.60 (First 1 year card fee waiver)
1st Supplementary FREE, 2nd Supplementary – S$96.30
EnjoyCompare Rating 4 out of 5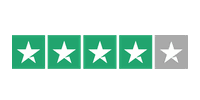 Based on 1,102 reviews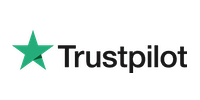 Join us and start getting money saving tips!
We won't share your email data with anyone and you'll have complete control to unsubscribe if you get bored. So don't delay, sign-up today!