What do I need to travel abroad?
There's absolutely no doubt that we're a nation of travellers. Our history is one of colonialism, immigration, emigration and a mix of many peoples living (largely) in harmony on our island. As the most important hub for trade and commerce in the Asia-Pacific, it's natural that Singaporeans should travel the world doing business, closing deals and bringing income into the city.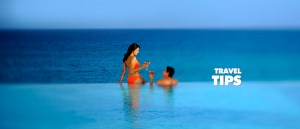 But it's no longer entirely about business. With so many people in Singapore having a large disposable income, we're now becoming a nation of leisure travellers. We yearn to visit friends and family in the region and across the world, and many of us have that human desire to explore. And our place at the centre of the region means that we have the transport links to make this possible.
In fact, many of us travel abroad daily without batting an eyelid. With Malaysia just a road bridge away, it's habit for thousands to cross the border and back and think nothing of it. Travel, we say, is our second nature. We may be an island, but we're by no means bound to it.
So, if you're a first time traveller, what should you know? What should you do And most importantly – what do you need to do to make your journey as interesting, fun and cost-effective as possible? We at Enjoy Compare think the time is right to give you this indispensable travellers' guide, along with fantastic ways we can save you money on your journey.
Here's a most basic checklist, which we'll address point by point later:
Passport
Visa
Money and credit cards
Insurance
Flights
Hotels
You'll also need to know what to do if you run into problems abroad. From embassies and consulates to funding your return home.
Passport and Travel Documents
If you're looking to travel abroad, you will need a passport.
Fortunately, the Immigration and Checkpoints Authority makes the process as simple to follow as possible, with clear advice on its web page.
A Singapore citizen residing in Singapore can apply through three methods:
By post – mail your application form to ICA, or drop it off in the deposit boxes at the ICA building
In person – At ICA Building Level 3, Citizen Services Centre
Online – You can apply for your passport through the Application for Passport On-Line Electronic Systems (APPLES) service
Whichever method you choose, the outcome will be the same: You're notified by post that your passport is ready, and you need to collect the document in person along with any identification documents that ICA needs to examine before releasing your passport into your care. Be warned! Forget to pick up your passport and it's cancelled after three months and your payment is lost.
ICA tries to process all applications within a week, which is an extraordinarily fast service compared to other parts of the world. In the UK, cuts at their border agency mean that new passport holders are currently waiting for months for their travel documents.
If you reside overseas, you'll need to apply at the nearest Singapore overseas mission along with any required documents. You can also use the online APPLES service. Turnaround time is estimated at 3-4 weeks, as ICA dispatches renewed passports directly to the overseas mission.
Your new passport will cost you S$80 if you apply in person, but there's a S$10 rebate if you use APPLES or apply by post or deposit box. Payments are accepted by credit or debit card, although deposit box applicants can also pay by NETS/CashCard using self-service booths at the ICA building.
Your passport will be valid for five years. As some destination countries require a minimum period of validity on your passport before you travel, you are able to renew an old passport up to nine months early, with the validity of your new document capped at five years nine months.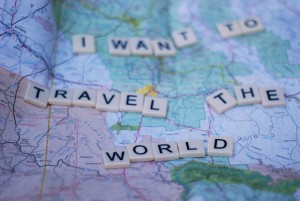 Singapore visa requirements
Many countries have travel agreements with the Singapore government, meaning that you can benefit from visa-free travel.
The majority of Singapore destinations are visa-free, but there are significant countries for which the arrival process is not straightforward.
Most notable amongst these is the United States. Although a visa is not required, travellers must still register with their ESTA program (Electronic System for Travel Authorization) before arrival. Singapore is one of 38 countries that participates in the US Visa Waiver Program, but ESTA means having to apply online before travel so that immigration can decide whether you are eligible to fly to the US. Part of its post-9/11 security measures, you should apply to ESTA as soon as you start making plans for US travel.
Elsewhere, most Middle East countries require visas for Singapore travellers. The UAE – a popular stop-over destination for Singaporeans on their way to Europe – demands a one-month visa, applied for on arrival. Saudi Arabia demands a visa applied for in advance – important to know if you are travelling for Umrah or Hajj.
There are many internet resources letting you know of particular visa requirements and the application process required. As always, make your visa application as soon as you know your travel plans, as some countries are notoriously slow in their issuing procedures. One African country once had my passport for three months for a trip that lasted for just five days!
Singapore credit cards
Money and credit cards
We're going to speak our minds here: The most important thing you'll need for foreign travel is your credit card.
We're saying this not because we're in the credit card business, but because they are one of the constants of life anywhere in the world. A credit card is far more useful than cash, and far more secure than traveller's cheques. A Visa, MasterCard or American Express card in your wallet will open doors just about anywhere, and are the ideal emergency cash source wherever you may be.
That's not to say that you shouldn't consider cash or traveller's cheques, because they still have uses. However, a recent trip to Europe found that fewer and fewer banks are willing to accept traveller's cheques, meaning that our journey was marred by a trek from bank to bank until exchanging our cheques at a hotel at a disadvantageous rate.
Our advice is this: Take a small quantity of local currency with you to cover immediate expenses, airport taxis and the like, and use your credit card for major purchases and – should you need it – cash advances. In most cases, you'll find that you'll be using minimal cash while coping marvellously with plastic.
That's not to say that you should be using your credit card as some sort of bottomless pit for your journey. Only spend within your budget, and – of course – you'll be paying back your entire spend within the month to avoid paying interest and fees.
It pays to choose the right credit card before you travel. Most banks in Singapore now issue specialist premium credit cards for travellers, which offer great deals for holiday makers and business travellers alike.
One of the much-repeated themes here at Enjoy Compare is "Beat the annual fee", and travel credit cards, despite upfront costs offer extraordinary value for money for Singapore travellers.
Let's take a quick look at deals you should be looking for:
The average annual fee for a credit card for Singapore travellers is around S$200. If you're a regular traveller, don't let this put you off, because we can virtually guarantee that the card's will far outweigh any upfront costs. Regular travellers who pay off their credit card balance can find themselves "in profit" within a few months, which means that you'll be making your card work for you instead of the other way round.
While some cards are tied to particular airlines, you cannot deny the incredible deals on offer, including:
10,000 free air miles on card renewal
Up to S$1,000,000 free travel insurance
Access to VIP lounges
Up to 2.5 air miles for every S$1 spent
Hassle-free international shopping
Limousine transfers to airports
Hotel and dining discounts
Not all offers are available on all cards, but it's clear to see that you should be using the Enjoy Compare website to find yourself the perfect traveller's credit card as a major part of your international travel plans.
Travel Insurance Singapore
Insurance and emergencies
Foreign travel is largely safe. You might think otherwise following the terrible misfortune suffered by our Malaysian neighbours in the last year, but these incidents are the exception rather than the rule. Far more people are killed in car crashes every week than die in air crashes every year. In fact, there's a long-running "factoid" whose accuracy we can't determine that says you're more likely to be kicked to death by a donkey than be killed flying. We say just avoid donkeys.
However, it does pay to be fully prepared for the worst.
If your credit card or bank account doesn't already come with free travel insurance, shop around for the best deal.
Beware that the cheapest policy isn't always the best – some might not cover the exact nature of your trip, while others might not have enough cover for major incidents. Luckily Enjoy Compare now has a comprehensive travel insurance section, bringing together the best insurance deal for whatever cover you need. From single trip to annual to specialist cover for dangerous sports, we've got policies from all the best companies at the best value prices.
Depending on your need, look for:
Emergency medical evacuation cover
Global, regional, or country-specific cover
Single person or family cover
Overseas medical expenses
Cover for existing medical conditions
Sports and dangerous activities insurance
Lost or damaged luggage cover
Trip cancellation
Cover for single trip, monthly or annually
There's even illness-specific cover depending on your destination, with H1N1 insurance available if you are travelling somewhere where there is a risk of swine flu.
Use our comparison service to find the best policy for you, and buy early. It's a key part of any trip to make sure you're covered for anything that conceivably go wrong. Such as:
Be careful with your passport. A replacement document can take weeks to be send to an overseas Singaporean mission, although it is likely that you will be able to travel home immediately with emergency temporary documents.
If you lose your passport – either through bad fortune, carelessness or theft – inform both local police and the local Singapore mission immediately so it can be cancelled and not abused by illegal travellers, or used in identity theft.
A replacement passport – in addition to the passport fee – costs an extra S$50 for the first replacement, rising to S$100 for any subsequent replacement. Carelessness with your travel documents can be an expensive business.
If you lose your passport overseas, you'll need a local police report, documentary proof of citizenship, such as your ID card, and passport-sized photographs. These photographs will be used to issue you a document of identity to allow you to return home. You'll have to apply for a new passport when you return home – all lost passports are immediately cancelled and cannot be used, even if you subsequently find it.
You'd be best advised to keep an eye on your travel tickets, but this is far less of an issue these days as it used to be. With most airlines moving over to e-tickets these days, a lost ticket is nowhere near the disaster it used to be. The only real problem is forgetting your online login for your airline!
Singapore travel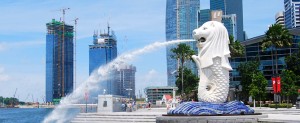 Flights
As a major travel hub in the Asia-Pacific region, Singapore is blessed with flight to just about any destination in the world. If there isn't a direct flight from Changi, there's almost certainly a flight that'll get you to another hub airport that will take you where you want to go.
The choice of flights, both regional and global, is almost overwhelming, and finding the right airline at the right price can be daunting.
That's why Enjoy Compare has a flight ticket price comparison service as part of our website. Powered by Wego, it's a complete database of all tickets available for all flights – and not just to and from Singapore, meaning you can plan just about any trip days or weeks in advance.
Comparing prices on tickets in Economy, Business and First class, in party sizes of up to nine adults and nine children, our service not only finds the best prices for you, but also applies carefully-crafted algorithms to find the most convenient flights based on flight time, number of stops, and well as price. After all, while price is the most important factor more many travellers, some of us like to sacrifice a few dollars in the name of comfort, not to mention a stopover in Dubai or Hong Kong if it can be arranged!
Of course, your credit card is the ideal way to pay for your flight tickets. You get all the consumer protection that goes with a credit card purchase, and if you've chosen your card well, the air miles or membership points that come with your premium credit card.
Hotels in Singapore
Your Enjoy Compare journey doesn't end with your flight booking.
Book a hotel in a foreign country can be a nightmare, especially if you don't have the language skills to navigate their booking system. It can also be a maze of differing prices, local taxes and all sorts of difficulties, and it would be so much better if you could make your choice, book your rooms and pay your bill up front before you leave.
We've partnered with Wego to do just that.
Our hotel finding service allows you to book a room at just about any establishment in the world, with minimum effort and maximum results. Just enter your destination city, number of rooms required and dates, and the service does the rest.
Not only that, it has clever sliders that allows you to set a nightly budget, as well as choose star ratings and preferred city areas.
Not only that, you can narrow down your search to favourite hotel brands, and make your choice depending on your need for a restaurant, bar or lounge, or even if there is high speed internet available. Business hotel? Romantic hotel? There are even click boxes for that.
Once you've chosen, click through and pay for your chosen hotel with your credit card, and reap the points rewards. Simple as that. Don't leave your hotel booking for the moment you arrive in your destination city – so many travellers still do that and end up in a long queue at an airport desk. Beat the lines by booking in advance, while finding yourself great prices with Enjoy Compare.
There and back again 
Changi Airport is one of the busiest in the World, with 53,700,000 passengers passing through in 2013 on 343,800 aircraft movements. With a fourth terminal due to open in three years time we can expect even more people to fly in and out of the island in future years.
However daunting flying through Changi may be for some people, the experience is an easy one if properly prepared with the right documents, the right tickets and visa as well as your premium traveller's credit card in your wallet or purse. Also, there's the four-storey slide to have a go on, and we're all kids at heart. Followed by a free foot massage.
OK, Changi's not daunting at all. It's the most fun you can have at an airport, anywhere. They don't have a slide at Heathrow, we can tell you for nothing. Or a koi pond.
With travelling in our nation's blood, we're certain that a trip booked for great value prices through the Enjoy Compare website will lead to the trip of a lifetime.