Enjoy greater savings with low rates
Low monthly repayment of 3% of outstanding balance on your line of credit, or a minimum payment of S$30
Access your cash on the same day the loan is approved
ANZ MoneyLine is a flexible credit line that empowers you to do more with a term personal loan, line of credit facility or both. Online Exclusive: Up to $1,388 Cash Back
Review Text

Loan Details

Lender Details
Loan Review
The ANZ MoneyLine account is a line of credit facility which gives you access to additional cash at low interest rates. This facility comes with a cheque book and an ATM card to withdraw cash. In addition, it provides you the flexibility to withdraw cash and repay minimum due or opt to repay fixed monthly instalments.
Loan Details
Requirements to apply:
Applicant must be between 21 and 65 years old
Singapore Citizens and Permanent Residents: Minimum income of S$30,000 p.a.
Foreigners: Minimum income of S$60,000 p.a.
Supporting documents required during your application:
Singapore Citizens and Permanent Residents: Copy of your Identification Card (front and back) and with the following documents
Foreigners: Copy of your valid Employment Pass (valid for at least 9 months) and copy of your Passport and Proof of residence and with the following documents
Lender Details
ANZ opened its first office in Singapore in 1974. They have been awarded the Qualifying Full Bank (QFB) license by the Monetary Authority of Singapore. ANZ offers a variety of services encompassing Retail, Wealth, Corporate and Private Banking. With over 2,000 employees and their Singapore retail branches, they are able to connect to ANZ's global network across Australia, Europe, Asia Pacific and America.
EnjoyCompare Rating 4 out of 5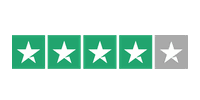 Based on 1,102 reviews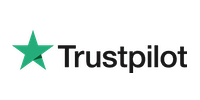 Join us and start getting money saving tips!
We won't share your email data with anyone and you'll have complete control to unsubscribe if you get bored. So don't delay, sign-up today!