1 hour loan approval
$1,000 minimum loan amount
No service fee
Flexible instalment payments up to 60 months
Enjoy up to 4.55% p.a. interest rate (EIR 8.50% p.a)
EXCLUSIVE – Receive a S$100 NTUC FairPrice Voucher with min. S$10k successful loan booked via EnjoyCompare – Terms & Conditions Apply
Review Text

Loan Details

Lender Details
Loan Review
Citibank has a Welcome offer of 4.55% p.a. interest rate (EIR 8.50% p.a.) on instalment loan with Citibank Ready Credit for 36 months tenure. This is one of the lowest offers on the market. If you were planning to buy a car, renovate or just consolidating your debts, this is a great offer. Terms & Conditions apply.
EnjoyCompare is an independent information provider. It is not a bank or financial services provider, and cannot give direct financial advice.
The content of the comparison website provided by Enjoy Compare is provided "as is" for general information purposes only. It does not constitute advice nor does any part of the content constitute an open offer capable of forming the basis of a contract. It is up to the user to ensure information is accurate at the point of submitting an application on the suppliers website.
Loan Details
Eligibility & Documents Required:
Age: 21 years old and above
For Singaporeans and PRs, minimum annual income of S$30,000
For foreigners, minimum annual income of S$42,000
Salaried employee:
A copy of your NRIC/passport, latest original computerised payslip or Tax Notice of Assessment or last 12 months' CPF statement.
Self-employed:
A copy of your NRIC/passport, last 2 years' Income Tax Notice of Assessment and last 3 months' bank statements.
Foreigner:
Latest Income Tax Notice of Assessment and latest original computerised payslip
Latest original computerised payslip
Lender Details
Citibank Singapore Ltd is a wholly-owned subsidiary of Citigroup, one of the world's largest financial services organisations. By combining local expertise with the strength of Citibank's worldwide consumer banking network, they offer some of the world's leading range of financial services including deposit accounts, foreign currency deposits and investments as well as credit cards, mortgages, insurance and charge cards.
EnjoyCompare Rating 4 out of 5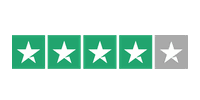 Based on 1,102 reviews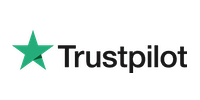 Join us and start getting money saving tips!
We won't share your email data with anyone and you'll have complete control to unsubscribe if you get bored. So don't delay, sign-up today!