Express approval
Generous credit limit
1 – 5 year loan period
8% flat p.a. rate
Review Text

Loan Details

Lender Details
Loan Review
The UOB CashPlus Instalment Loan is a great addition to anyone finance planning. With any available credit added to your CashPlus account as a revolving line of credit, you can easily manage your monthly expenditure. The minimum loan amount is S$1,000.
Loan Details
Why not take control of your finances with a more disciplined fixed monthly repayments plan from UOB Personal Loan. With one of the lowest rates in Singapore, you can choose any amounts of extra cash you need (within the available balance in your CashPlus account) and opt to repay your loan in fixed monthly instalments over a period of 12 to 60 months. What's more, the remaining balances (if any) in your UOB Personal Loan account can be used as a standby revolving line of credit.
Eligibility requirements:
To be a Singaporean or PR
To be 21 years and above
An annual income of at least S$30,000
Enjoy Compare is an independent information provider. It is not a bank or financial services provider, and cannot give direct financial advice.
The content of the comparison website provided by enjoy compare is provided "as is" for general information purposes only. It does not constitute advice nor does any part of the content constitute an open offer capable of forming the basis of a contract. It is up to the user to ensure information is accurate at the point of submitting an application on the suppliers website.
Lender Details
UOB Group has a worldwide network spanning 19 countries in the Asia Pacific region, Europe and North America.  With over 500 offices, they provide services to Personal, Commercial, Business and Institutional banking clients.
EnjoyCompare Rating 4 out of 5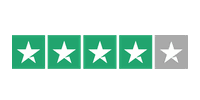 Based on 1,102 reviews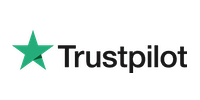 Join us and start getting money saving tips!
We won't share your email data with anyone and you'll have complete control to unsubscribe if you get bored. So don't delay, sign-up today!