HSBC's Personal Loan
HSBC's Personal Loan
HSBC
Headline

Rate

3.7% p.a.

Benefits &

Privileges

Cashback of S$50

Loan

Period

1 - 7 Years

EnjoyCompare

Rating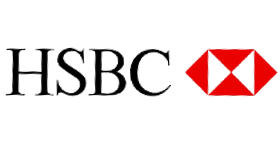 Enjoy S$50 cashback and a S$88 processing fee waiver
Enjoy a loan amount of up to 8 times your monthly income*
Longest loan tenor of up to 7 years
Quick decision based on 1 minute approval in-principle
Cash the next day upon submission of complete documents
Get HSBC's Personal Loan from 3.7% p.a. (EIR 7% p.a.) with 1 minute approval in-principle – Apply Now
HSBC Personal Loan
---
Representative Example
$10,000
$315
%
3 years
$11,350
$1,350
Product Features
Financing amount (min to max): 

S$

 1,000

 – 

S$

 2

00,000

Loan tenure (min to max): 

1

 – 7

 

years

Interest rate: 

Fixed rate of

 3.8

% to 9.5

% 

per annum maximum

Approval duration: 

Up to 7 business days
HSBC's Personal Loan
Personal Loan Review

HSBC Personal Loan
The HSBC Personal Loan is one of the most comprehensive loan products on the market, providing consumers with a loan that is suited to your every day needs. With one of the longest loan tenor of up to 7 years, no guarantor or collateral required and extra cash of up to four times your salary. With a quick decision based on 1-minute approval in-principle, the HSBC personal loan offers one of the lowest interest rates.
In addition, HSBC are currently offering $88 processing fee waiver and cashback of S$50 for online applications.  The following additional highlights are worth taking note of with the current offer:

a) Minimum approved loan amount of $10,000
b) Quick decision based on 1 minute approval in-principle
b) Minimum loan tenor of 1 years and the longest loan tenor of up to 7 years
c) Cash the next day upon submission of complete documents
d) Loan amount of up to 8 times your monthly income
Author:
EnjoyCompare
Lender Details
HSBC prides itself as the largest global bank with over 4000 offices in more than 70 countries. Their extensive business network stretches across 5 continents and HSBC has a presence in Asia, Europe, Americas and Africa.
The worldwide services encompasses Wealth Management, Commercial , Retail and Private Banking.
Detailed Description
With the HSBC Personal Loan, you can borrow up to eight times your monthly salary or up to S$100,000, whichever is lower, for any purpose you wish. Depending on your approved loan amount and loan tenor, you can enjoy rates as low as of 3.7% p.a.
EnjoyCompare is an independent information provider. It is not a bank or financial services provider, and cannot give direct financial advice.
The content of the comparison website provided by enjoycompare is provided "as is" for general information purposes only. It does not constitute advice nor does any part of the content constitute an open offer capable of forming the basis of a contract. It is up to the user to ensure information is accurate at the point of submitting an application on the suppliers website.