Citi Debt Consolidation Plan
Combine all your credit cards and personal loans in one loan
Simplify multiple repayments by making one fixed monthly repayment
Lower interest rates
Choice of up to 7 years loan tenure
Receive $500 NTUC FairPrice Vouchers on successful application. Terms and Conditions apply
Review Text

Loan Details

Lender Details
Loan Review
Citi has just introduced the Debt Consolidation Plan (DCP). This plan allows you to combine all your credit card debt, overdrafts and personal loans into just one loan.  Just think how much time you would save by paying just one bank and not having to remember all the separate repayments on different dates and the different amounts.  Citi is currently offering a competitive rate of 10.5% EIR p.a., so now is the time to re-evaluate your finances.
The biggest benefit is that you save money by consolidating all your outstanding balances into just one account.  Citi is offering a lower interest rate compared to the credit card interest rates and you are not paying separate fees and charges on your various personal loans.
EnjoyCompare is an independent information provider. It is not a bank or financial services provider, and cannot give direct financial advice.
The content of the comparison website provided by Enjoy Compare is provided "as is" for general information purposes only. It does not constitute advice nor does any part of the content constitute an open offer capable of forming the basis of a contract. It is up to the user to ensure information is accurate at the point of submitting an application on the suppliers website.
Loan Details
The main aim of the Debt Consolidation Plan is to reduce borrowers monthly repayment amounts and as a result, save on the interest payments. The Association of Banks in Singapore (ABS) have introduced the new repayment scheme to allow borrowers to manage their debt as borrowing limits are being gradually reduced in Singapore over the next few years.
By bringing your various credit card debt, unsecured loans and personal loans into one loan, it makes the process more cost-effective. Instead of having different interest rates, fees and charges for the different loans and lenders, you will just have one loan and one repayment plan to make every month.
Loans such as joint accounts, education loans, medical loans, renovation loans, and business-related loans, are not included in a DCP.
Another benefit Citibank is offering is a credit protection insurance coverage of up to S$160,000.
To be eligible for DCP, you must:
Be a Singapore Citizen or Permanent Resident;
Be a salaried employee with annual income between S$30,000 and less than S$120,000 (at least S$60,000 if you are not an existing Citibank customer), with Net Personal Assets of less than S$2 million;
Have total interest-bearing outstanding balances on your credit cards and/or unsecured credit facilities of at least 12 times your monthly income
Lender Details
Citibank Singapore Ltd is a wholly-owned subsidiary of Citigroup, one of the world's largest financial services organisations. By combining local expertise with the strength of Citibank's worldwide consumer banking network, they offer some of the world's leading range of financial services including deposit accounts, foreign currency deposits and investments as well as credit cards, mortgages, insurance and charge cards.
EnjoyCompare Rating 4 out of 5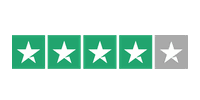 Based on 1,102 reviews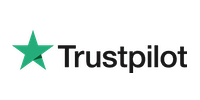 Join us and start getting money saving tips!
We won't share your email data with anyone and you'll have complete control to unsubscribe if you get bored. So don't delay, sign-up today!