HSBC Debt Consolidation Loan
Enjoy s$0 processing fee.
Consolidation of outstanding with a 10-year tenure.
A low-interest rate of 4.0% (EIR 7.5% p.a.).
Ease of repayment of having to deal with only one Financial Institution.
Complementary HSBC Visa Platinum credit card with a credit limit equivalent to your monthly income.
Review Text

Loan Details

Lender Details
Loan Review
The HSBC debt consolidation loan is perfect for anyone who has multiple borrowing commitments, across multiple loan providers (such as credit cards and some types of unsecured loans). With a debt consolidation loan, you can combine all your outstanding balances into one account with a fixed monthly repayment. With an HSBC loan, you enjoy an affordable monthly repayment plan, which is available from 1 to 10 years tenor (conditions apply).
Certain categories of unsecured loans are excluded from DCP (debt consolidation program), such as joint accounts, renovation loans, education loan, medical loans, and/ or credit facilities granted for businesses or business purposes.
Fees and charges
Processing fee – A processing fee of 1% of the total approved loan amount or a minimum of S$88, whichever is greater.
Early repayment fee – A 5% of the repayment amount fee is due on any early repayment.
Overdue interest – A 2.5% + prevailing interest on overdue amount is due.
Late payment Charge – A S$75 for each monthly repayment that is not received in full by the monthly repayment due date.
Please find below a list of the participating financial institutions who provide unsecured credit facilities and or credit cards that are participating in the debt consolidation program. Currently, there are 14 participants (subject to revision):
American Express International, Inc.
Australia and New Zealand Banking Group Limited
Bank of China Limited Singapore
CIMB Bank Berhad
Citibank Singapore Limited
DBS Bank Ltd
Diners Club Singapore Pte Ltd
HSBC Bank (Singapore) Limited
Industrial and Commercial Bank of China Limited
Standard Chartered Bank (Singapore) Limited
Malayan Banking Berhad
Oversea-Chinese Banking Corporation Limited
RHB Bank Berhad
United Overseas Bank Limited
It is not possible to do partial consolidation of your outstanding balance with the HSBC debt consolidation loan, it must be done in full with one participating financial institution so that you may pay down your total outstanding amounts with a single financial institution.
Loan Details
Apply online
Step 1: Download and complete the application form below.
Or, if you are refinancing your existing Debt Consolidation Plan, download and complete the second refinancing application form below.
Step 2: Upload the completed application form together with the supporting documents by clicking on the button below.
Please Note
Upon approval of the Debt Consolidation Plan application:
No cancellation is allowed
All existing unsecured credit facilities will be suspended/closed
Eligibility
To apply for an HSBC Debt Consolidation Plan, you must meet the following requirements:
All applicants must be a Singaporean or Singapore Permanent Resident (PR).
All applicants must earn between S$30,000 and S$119,999.
Total interest-bearing balances in respect of unsecured credit facilities with financial institutions in Singapore exceed 12 times monthly income.
EnjoyCompare is an independent information provider. It is not a bank or financial services provider, and cannot give direct financial advice. The content of the comparison website provided by EnjoyCompar is provided "as is" for general information purposes only. It does not constitute advice nor does any part of the content constitute an open offer capable of forming the basis of a contract. It is up to the user to ensure information is accurate at the point of submitting an application on the supplier's website.
Lender Details
Founded in 1865 to finance trade between Asia and the West, today HSBC is one of the world's largest banking and financial services organisations serving more than 38 million customers worldwide. Headquartered in London, HSBC operates through long-established businesses and an international network of around 3,800 offices in 66 countries and territories.
HSBC was born from one simple idea – a local bank serving international needs. In March 1865, HSBC opened its doors for business in Hong Kong, and today HSBC serve more than 38 million customers worldwide in 66 countries and territories.
The experiences of the past 150 years have formed the character of HSBC. A glance at HSBC history explains why they believe in capital strength, in strict cost control and in building long-term relationships with customers. HSBC has weathered change in all forms – revolutions, economic crises, new technologies – and adapted to survive. The resulting corporate character enables HSBC to meet the challenges of the 21st century.
EnjoyCompare Rating 4 out of 5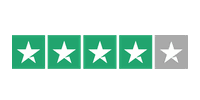 Based on 1,102 reviews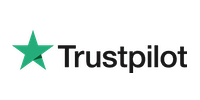 Join us and start getting money saving tips!
We won't share your email data with anyone and you'll have complete control to unsubscribe if you get bored. So don't delay, sign-up today!