Maybank CreditAble Term Loan
Enjoy S$120 Cash Credit*, with a minimum approved CreditAble Term Loan amount of S$9,000.
1 – 5 Years loan tenure and approval duration of just 7 days.
2% processing fee
Review Text

Loan Details

Lender Details
Loan Review
Maybank CreditAble Loan Singapore
If you are looking for a personal loan over a set period of time, the Maybank loan offers 1 to 5 year tenure and minimum loan interest of 6%. For Singaporean's only, earning S$30k or more a year, with no prevision for foreigners or Singapore students.
With a loan tenure of unto 60 months and new customers currently enjoy S$120 Cash Credit*, with a minimum approved CreditAble Term Loan amount of S$9,000. However this is limited to the first 500 successful CreditAble Term Loan applicants with an approved term loan amount of S$9,000 and above ("Successful Applicants"). Whats more each Successful Applicant is entitled to only one Gift, regardless of the number of successful term loan applications per Successful Applicant.
The Maybank CreditAble loan comes with a 2% processing fee, which will be deducted from the loan amount disbursed to you. Lastly Partial prepayment of the Term Loan is not allowed. However, you may at any time cancel your Term Loan in full subject to your payment of the early settlement fee of 3% of the outstanding Term Loan amount or S$200, whichever is higher.
Loan Details
CreditAble is a personal credit line that puts extra cash in your hands when you most need it. Enjoy the ease and convenience of accessing your personal credit line via your chequebook or ATM Card.
Eligibility requirements:
Singapore Citizens, Singapore Permanent Residents
Age from 21 to 65 years of age
Have a minimum income of S$30,000 p.a.
EnjoyCompare is an independent information provider. It is not a bank or financial services provider, and cannot give direct financial advice.
The content of the comparison website provided by enjoy compare is provided "as is" for general information purposes only. It does not constitute advice nor does any part of the content constitute an open offer capable of forming the basis of a contract. It is up to the user to ensure information is accurate at the point of submitting an application on the suppliers website.
Lender Details
Maybank is one of the largest South East Asian banks and is a Qualifying Full Bank (QFB) in Singapore.
The bank has over 20 branches in Singapore help to meet the banking and financial needs of corporations and individuals alike. It's global presence extends to Hong Kong, London and China. Within Singapore, Maybank collaborates in local community activities, and has received service awards in various categories.
EnjoyCompare Rating 4 out of 5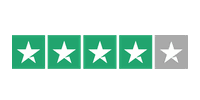 Based on 1,102 reviews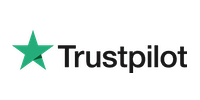 Join us and start getting money saving tips!
We won't share your email data with anyone and you'll have complete control to unsubscribe if you get bored. So don't delay, sign-up today!