Flexible repayment options
Repayment up to 8 years
Loan 8x of your monthly income
Up to 3 Cashier's orders or Demand Drafts for payments on your tuition fees.
Review Text

Loan Details

Lender Details
Loan Review
We all know that studying can be one of the most costly times of your life. Whether its getting qualifications for your first job or relearning for a change in career. Therefore its important to choose a lona provider that is right for you. Maybank are offering an fairly attractive rate with the opportunity to pay back over 8 years which is definitely hard to come by. – Review brought to you by Enjoy Compare
Loan Details
Get a loan quantum up to 8 times of your monthly income; flexibility to apply with Guarantor if you do not meet the loan criteria on your own.
Key info
• Attractive interest rate of 4.78% p.a.
• Flexible repayment period of up to 8 years
• Interest Servicing scheme and Partial Repayment scheme available
EnjoyCompare is an independent information provider. It is not a bank or financial services provider, and cannot give direct financial advice.
The content of the comparison website provided by EnjoyCompare is provided "as is" for general information purposes only. It does not constitute advice nor does any part of the content constitute an open offer capable of forming the basis of a contract. It is up to the user to ensure information is accurate at the point of submitting an application on the suppliers website.
Lender Details
In December 1960, Maybank started operating in Singapore as a fully-licensed commercial bank. From our first local Branch in South Bridge Road almost 50 years ago, we quickly and aggressively expanded our reach and types of services offered. Today, Maybank's 27 service locations in Singapore help to meet the banking and financial needs of corporations and individuals alike.
Maybank is a Qualifying Full Bank (QFB) in Singapore. For the convenience of our customers, all Maybank's 22 Branches and more than 35 ATMs are strategically located in both the business districts and suburban estates. Maybank is also part of atm – Singapore's only shared ATM network combining the reach of more than 130 locations of the six QFBs.
Maybank is committed to bringing seamless banking and a wider spectrum of value-added financial services to our valued customers. By harnessing the latest technological advances to increase our network's effectiveness, our customers are able to conduct their banking transactions at any time and anywhere in the world, via the traditional as well as electronic channels.
Maybank remains strongly committed to the Singapore operations, and our 32-storey headquarters, Maybank Tower, is the physical manifestation of this. As a QFB, Maybank Singapore will explore strategic alliances with the other QFBs for mutual benefit, and for the benefit of our customers who can expect to see a Bank that is closer to them – a Bank that understands their unique requirements.
Maybank became the first and only Bank to receive triple certification for Singapore Quality Class, Singapore Service Class and People Developer from SPRING Singapore in 2009. In our continuous pursuit for business excellence, Maybank attained certification in Innovation Class by SPRING Singapore in 2010, becoming the first Bank in Singapore to achieve all four certifications at an enterprise level. Maybank went on to receive Singapore's first Excellence in Employee Engagement Award as part of The Asian Banker Excellence in Retail Financial Service Awards 2010. Also in 2010, Maybank has conferred the Exemplary Employer Award given out by the Tripartite Alliance for Fair Employment Practices (TAFEP). In 2011, Maybank Singapore reached another milestone in its business excellence journey by becoming the first and only bank to receive the People Excellence Award at the enterprise level. Awarded by the Singapore Quality Award Governing Council, this award is a strong testament to the Bank's people-first culture.
In the area of work-life excellence, Maybank Singapore received the Work-Life Excellence Award given out by the Tripartite Committee on Work-Life Strategy, becoming the only Bank to receive this award three times in a row in 2006, 2008 and 2010. Maybank Singapore is also the recipient of the Best Workplace Award given at the Singapore Compact CSR Awards 2011.
As of December 2012, Maybank's total assets in Singapore were S$36.4 billion. With 1,400 employees, we are well positioned to provide highly-personalised services and locally-oriented approaches, which will further enhance the Bank's standing in the local banking scene.
Maybank Singapore strives to be a positive presence in the local community we serve through various corporate responsibility initiatives and programmes we undertake. In 2011, Maybank Singapore was recognised at the People's Association Community Spirit (PACS) Awards for its community outreach efforts and was one out of two recipients to be conferred the Excellence Award in the corporate partner category
EnjoyCompare Rating 4 out of 5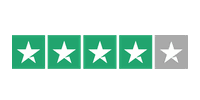 Based on 1,102 reviews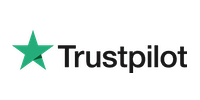 Join us and start getting money saving tips!
We won't share your email data with anyone and you'll have complete control to unsubscribe if you get bored. So don't delay, sign-up today!