6 times your monthly salary
As low as 0% with Balance Transfer
Flexible Repayment
1-hour approval at branches
Receive S$20 worth of NTUC FairPrice vouchers upon approval when you apply online.

Review Text

Loan Details

Lender Details
Loan Review
OCBC are bringing you the Easi Credit loan with a wealth of extra benefits and a high of 6 times your salary. You can take this loan between 1 and 5 years and you will only have to make your first repayment once the loan has been received. There is online and mobile banking and OCBC are now open on Sundays! – Review brought to you by Enjoy Compare
Loan Details
An OCBC loan you have the flexibility to choose how long and how much to repay the amount you borrow. The EasiCredit loan allows you to make flexible repayments with a minimum repayment of as low as 3% a month.
EnjoyCompare is an independent information provider. It is not a bank or financial services provider, and cannot give direct financial advice. The content of the comparison website provided by EnjoyCompare is provided "as is" for general information purposes only. It does not constitute advice nor does any part of the content constitute an open offer capable of forming the basis of a contract. It is up to the user to ensure information is accurate at the point of submitting an application on the supplier's website.
Lender Details
The OCBC Bank group of businesses comprises a family of companies owned by Singapore's longest-established local bank. OCBC Bank is the longest established Singapore bank, formed in 1932 from the merger of three local banks, the oldest of which was founded in 1912. Since the time of our founders, we have always understood the financial needs of our customers and developed financial solutions that meet their needs.
To address increasingly diverse needs across different communities and geographies, OCBC Bank has expanded and acquired businesses beyond the realm of commercial banking. OCBC Bank has been ranked by Bloomberg Markets magazine as the World's Strongest Bank for two years, 2011 and 2012.
EnjoyCompare Rating 4 out of 5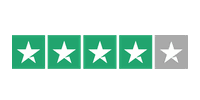 Based on 1,102 reviews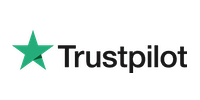 Join us and start getting money saving tips!
We won't share your email data with anyone and you'll have complete control to unsubscribe if you get bored. So don't delay, sign-up today!