Enjoy a low interest rate of 8.18% (EIR: 18.47%) when you apply through EnjoyCompare
Fixed monthly instalment repayments over the choice of 1 to 5 years loan tenure
Get cash up to 6x your monthly salary
Apply today for the OCBC ExtraCash Loan with Same-day approval
Review Text

Loan Details

Lender Details
Loan Review
OCBC ExtraCash Loan Singapore
OCBC bring the ExtraCash loan with a wealth of extra benefits. You can choose to have the loan between 1 and 5 years, and you will only have to make your first repayment the following month after you have received the loan. Having the facility to manage your loan via Online and Mobile banking makes it easier to keep on top of your loan. In addition, you can repay the loan with fixed monthly instalments.
Loan Details
Whatever your next step in life, OCBC ExtraCash Loan helps you take it more easily. Whether you're planning a wedding, furnishing a new home or taking the trip of a lifetime, you can do it more easily and save with OCBC ExtraCash Loan. Enjoy attractive interest rates and total financial control with these flexible loan features.
Eligibility requirements:
21 years old and above
For Singaporean / Singapore PR: Annual Income of S$20,000 and above
For Foreigner: Annual income of S$45,000 and above
Enjoy Compare is an independent information provider. It is not a bank or financial services provider, and cannot give direct financial advice.
The content of the comparison website provided by enjoy compare is provided "as is" for general information purposes only. It does not constitute advice nor does any part of the content constitute an open offer capable of forming the basis of a contract. It is up to the user to ensure information is accurate at the point of submitting an application on the suppliers website.
Lender Details
The OCBC Bank is one of the oldest banks in Singapore. It is highly regarded amongst the banking world as the Best Managed and Strongest financial institution.
OCBC Bank's presence extends over 600 branches throughout South East Asia in nearly 20 locations. They cover the retail, corporate, investment and insurance sectors within the OCBC Group.
EnjoyCompare Rating 4 out of 5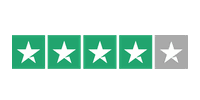 Based on 1,102 reviews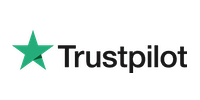 Join us and start getting money saving tips!
We won't share your email data with anyone and you'll have complete control to unsubscribe if you get bored. So don't delay, sign-up today!