Consolidate all your outstanding balances to avoid multiple payments every month.
Interest rates from as low as low as 3.98%p.a (7.23%p.a EIR).
Choose from a flexible loan tenure of up to 8 years.
Save interest expenses substantially and clear your debt easily.
Enjoy 3% Cashback on approved loan amount (Only applicable to Refinance Customers)
Review Text

Loan Details

Lender Details
Loan Review
Debt from Personal loans and credit cards are on the rise, fuelled by easy online applications and improved acceptance rates. Debt across multiple providers has become a growing problem for Singaporean consumers and in some cases, its become hard to manage and a danger to a person's ongoing financial health. That's where a debt consolidation loan is a very helpful financial device to keep your personal finances under control.
Unlike balance transfer loans, a debt consolidation loan helps you to consolidate your debt with one provider (that understands your credit rating and situation), what's more, you can consolidate all of your personal debt over a longer period of time. The idea is simple, consolidate your debt over a long period of time, at a low rate and start to take back control of your personal finances. The key is to minimise the interest and fees while controlling the loan tenure to keep your monthly payment at a manageable level. However, you should be careful as some banks advertise rates that are promotional or specific to a particular loan amount. Therefore always double-check your final offer with other providers.
The POSB's debt consolidation loan offers rates "as low as 3.98%p.a (7.23%p.a EIR)*" for tenures up to 8 years. What's more, DBS & POSB are offering new customers up to S$1,200 of cash back, which is one of the highest promotional welcome bonuses we've seen in 2018. With exciting POSB customer receiving between S$300 for loans below $75,000 and S$800 for loans above $75,000. Lastly POSB includes a processing fee of S$99.
Loan Details
Comming Soon.
Lender Details
POSB Bank or simply known as POSB, is a Singaporean bank offering consumer banking services. Established on January 1, 1877 as the Post Office Savings Bank, the bank is the oldest bank in continuous operation in Singapore. Following it's acquisition the bank now operates as part of DBS Bank, which acquired the institution and its subsidiaries on November 16, 1998.
Prior to its acquisition, the bank was a major public bank offering low-cost banking services to Singaporeans. DBS Bank attempts to continue this tradition by promising to keep costs low for basic savings accounts, and to exempt children, full-time students below the age of 21 years and full-time National Servicemen from bank charges.
EnjoyCompare Rating 4 out of 5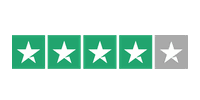 Based on 1,102 reviews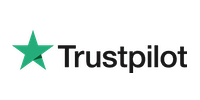 Join us and start getting money saving tips!
We won't share your email data with anyone and you'll have complete control to unsubscribe if you get bored. So don't delay, sign-up today!