Loan up to 6 times your monthly income
Peace of mind with fixed interest
Qualifying age from 17
No prepayment penalty
Review Text

Loan Details

Lender Details
Loan Review
POSB Further Study loan assist is a fantastic product for those users looking to fund their education. It's by far one of Singapore's easiest and convenient ways to manage your personal finances and is, therefore, Enjoy Compares top study loan products. – Review brought to you by EnjoyCompare
Loan Details
Go further in your career and pursue your dreams with The Most Preferred Education Loan in Singapore at a competitive interest rate of 5.88% p.a. You can now turn your dream into a reality!
EnjoyCompare is an independent information provider. It is not a bank or financial services provider, and cannot give direct financial advice.
The content of the comparison website provided by EnjoyCompare is provided "as is" for general information purposes only. It does not constitute advice nor does any part of the content constitute an open offer capable of forming the basis of a contract. It is up to the user to ensure information is accurate at the point of submitting an application on the supplier's website.
Lender Details
DBS is a leading financial services group in Asia, with over 200 branches across 15 markets. Headquartered and listed in Singapore, DBS is a market leader in Singapore with over four million customers and also has a growing presence in the three key Asian axes of growth, namely, Greater China, Southeast Asia and South Asia. The bank's strong capital position, as well as "AA-" and "Aa1" credit ratings that are among the highest in the Asia-Pacific region, earned it Global Finance's "Safest Bank in Asia" accolade for five consecutive years, from 2009 to 2013.
DBS was established in 1968 as the development bank of Singapore. It was the catalyst to Singapore's economic development during the nation's early years of independence. Since then, DBS has transformed into a successful financial services institution, offering a comprehensive range of innovative products and solutions to meet its clients' needs. With operations in 15 markets, the bank has a regional network spanning more than 200 branches and over 1,100 ATMs across 50 cities.
As one of the leading banks in Asia, DBS also acknowledges the passion, commitment and can-do spirit in all of our 18,000 staff, representing over 30 nationalities. We are committed to empowering, educating and engaging our staff so as to build a high-performance organisation renowned for its good customer service and innovative business solutions.
The bank operates two brands in Singapore – DBS and POSB. Together, DBS and POSB operate close to 80 branches and more than 1,100 ATMs at various locations.
EnjoyCompare Rating 4 out of 5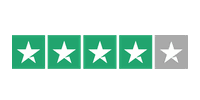 Based on 1,102 reviews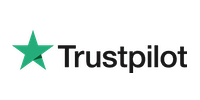 Join us and start getting money saving tips!
We won't share your email data with anyone and you'll have complete control to unsubscribe if you get bored. So don't delay, sign-up today!