RHB Bank Preferred Credit
Interest rate of 3.88% for 3 months
No monthly minimum repayment
Unlimited Cheques
Annual fee waived
Review Text

Loan Details

Lender Details
Loan Review
RHB would like you to Live your Life and Fulfill your dreams with a 3.88% p.a. for the first 3 months followed by 11.888% p.a. thereafter. There is flexibility with no monthly minimum repayments and unlimited cheque books. – Review brought to you by EnjoyCompare
Loan Details
Investment opportunities, a rare antique, a new car, a good holiday? RHB Preferred Credit is the unsecured credit line that lets you soak up the best that life has to offer by putting the power of extra cash in your hands whenever you need it.
EnjoyCompare is an independent information provider. It is not a bank or financial services provider, and cannot give direct financial advice.
The content of the comparison website provided by EnjoyCompare is provided "as is" for general information purposes only. It does not constitute advice nor does any part of the content constitute an open offer capable of forming the basis of a contract. It is up to the user to ensure information is accurate at the point of submitting an application on the supplier's website.
Lender Details
Commemorating its 50th anniversary in 2011, RHB Bank was established in Singapore in 1961 as UMBC, and, through a series of rapid expansion and strategic mergers, became known as RHB Bank Berhad Singapore (RHBS) in 1999. For almost half a century in Singapore, we have garnered invaluable financial experience and transferred those insights of service excellence on to our clients, helping both individuals, as well as corporations, fulfil their business opportunities. As a fully-licensed bank, RHB's activities cover the acceptance of savings and fixed deposits from the public as well as the provision of loans and credit facilities to individuals and corporations. Throughout these years of dedication in Singapore, we have necessarily built-up formidable ties with our customers and established ourselves as one of the Republic's most trusted financial institutions.RHB Bank Berhad Singapore now has a network of seven (7) branches around the island and fifteen (15) Bureaus de Change at the Singapore Changi International Airport. RHB's main office in Singapore is located at the bank's wholly-owned 17-storey RHB Bank Building located at 90 Cecil Street. RHB Bank Berhad (Singapore) businesses are categorized into five (5) key areas, namely Consumer Banking, Business Banking, Corporate Banking, Treasury and Investment Banking.RHB Bank Berhad Singapore is the first full bank to be conferred the prestigious Service Class (S-Class) award by SPRING Singapore as well as the first and only bank in Singapore and Malaysia to be awarded the prestigious "Best Customer Experience Management of the Year Award" in banking service by APCSC Hong Kong.
EnjoyCompare Rating 4 out of 5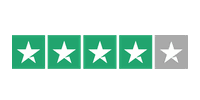 Based on 1,102 reviews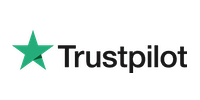 Join us and start getting money saving tips!
We won't share your email data with anyone and you'll have complete control to unsubscribe if you get bored. So don't delay, sign-up today!