Standard Chartered Auto Financing
Enjoy the convenience of paying your bills through automatic GIRO deductions. To apply, simply mail the completed GIRO form to us.
Enjoy the convenience of paying your bills anytime, anywhere, through our award-winning online banking platform.
Choose from a variety of repayment plans, ranging from 12 to 60 months to lower your instalment payments.
Purchase the car of your choice from any of our 200+ dealers located conveniently island wide.
Our Auto Financing hire purchase plan offers you a flexible repayment plan, up to 60% financing, and attractive fixed interest rate packages that protect you against market fluctuations.
Review Text

Loan Details

Lender Details
Loan Review
If you are looking for a loan to help with your car purchase, then the Standard Chartered Auto Loan can help, with a low interest rate (APR) and a convenient 5 year tenure. The Standard Chartered Auto Loan accepts up to 60% financing and convenient payment methods via cheque, S.A.M and AXS stations. With Standard Chartered Auto Loans, any fees and terms are transparent, with no hidden costs and unpleasant surprises – Review brought to you by EnjoyCompare
Loan Details
Identification documents
Singapore Citizen / Permanent Resident
NRIC / Passport
Passport is required for non-Singaporean citizen
Copy of Employment Pass (for foreigners only)
Income documents
Copy of latest Income Tax Notice of Assessment; or
Copy of latest 12-month CPF Contribution History Statement; or
Copy of latest 1 month computerised pay slip from current employer
Sale and purchase agreements
Vehicle registration card / Log card
Application for Hire Purchase
Please complete and sign this form. You can also do this at your car dealer.
Lender Details
Standard Chartered in Singapore is part of an international banking group with an extensive network of over 1,700 branches and outlets in more than 70 countries in the Asia Pacific Region, South Asia, the Middle East, Africa, the United Kingdom and the Americas.
It is committed to building a sustainable business over the long term and is trusted worldwide for upholding high standards of corporate governance, social responsibility, environmental protection and employee diversity. The Bank's heritage and values are expressed in its brand promise, 'Here for good'.
Standard Chartered has a history of more than 150 years in Singapore, opening its first branch here in 1859 and in October 1999 was among the first international banks to receive a Qualifying Full Bank (QFB) licence, an endorsement of the Group's long-standing commitment to its businesses in the country.
It serves both Consumer and Wholesale Banking customers. Consumer Banking provides credit cards, personal loans, auto loans, mortgages, deposit taking and wealth management services to individuals and small to medium-sized enterprises. Wholesale Banking provides corporate and institutional clients with services in trade finance, cash management, lending, securities services, foreign exchange, debt capital markets and corporate finance.
The Bank employs over 7,000 people in Singapore and has a network of 20 branches, 6 Priority Banking centres and 29 ATMs, and a wholly owned subsidiary Price Solutions (Singapore) Pte Ltd which markets its retail financial products. Standard Chartered is the only international bank to offer NETS service, giving its customers access to EFTPOS at over 17,000 outlets islandwide. The Bank's global businesses – Consumer and Wholesale Banking – are managed out of Singapore, as is its global Technology & Operations function.
EnjoyCompare Rating 4 out of 5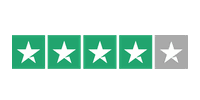 Based on 1,102 reviews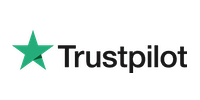 Join us and start getting money saving tips!
We won't share your email data with anyone and you'll have complete control to unsubscribe if you get bored. So don't delay, sign-up today!