Standard Chartered Debt Consolidation Plan
Enjoy lower interest rates from 3.98% p.a. (EIR from 7.70% p.a.) with our Debt Consolidation Plan.
Low admin fee of $199.
Enjoy the convenience of a Platinum Mastercard® Credit Card for your daily expenses (no annual fee).
Review Text

Loan Details

Lender Details
Loan Review
Take control of your finances and free yourself from the headache and worry, with a debt consolidation loan from Standard Chartered Singapore. The concept is simple, you can consolidate your unsecured loans and credit card debt into one simple loan and free yourself from paying high interest rates. What's more, by spreading the loan over a longer tenor, you free up your finances and give some breathing room for some of life's pleasures.
Interest Rates
With a debt consolidation loan from Standard Chartered Bank in Singapore, you can enjoy a rate as low as 3.98% applied/flat interest rate (%p.a) or 7.70% effective interest rate(%p.a) for loan tenor of 3 years and lower.
[table id=13 /]
*For illustration, EIR is calculated taking into consideration of $199 joining fee and based on average loan amount of $60,000
Additional Benefits
With the freedom of a low-interest consolidation loan, Standard Chartered also offers customers the financial benefit of a Platinum Mastercard® Credit Card, with a credit limit of 1 times your monthly salary. Helping you with your daily expenses and finical security when spending abroad
Eligibility
The Standard Chartered Consolidation loan is open to Singapore Citizen or Permanent Resident only and you must have an annual income of at least $30,000 to less than $120,000 per annum. You can transfer unsecured outstanding balances of no more than 12 times your monthly income and must be aged between 21 -65 years old.
Documentation needed
NRIC (front and back).
Copy of latest credit bureau.
Copy of the latest statements of your credit cards and unsecured credit facilities from Standard Chartered and Other Banks.
Copy of latest income documentation.
Loan Details
The Standard Chartered loan comes with a few fees and charges that should be considered before applying for the loan.
Joining Fee of $199 (one-time)
An early redemption fee of $250 or 3% of the outstanding principal, whichever is higher. With effect from 15 January 2019 (inclusive of this date), $250 or 5% of the outstanding principal, whichever is higher.
If payment is not received in full by the due date, finance charges will be calculated on a daily basis at 0.071% from the respective transaction dates for all transactions to the date the payment is received.
If Standard Chartered Bank does not receive the minimum payment as per indicated on your statements by the due date, a late payment charge of $80 will be charged to your Debt Consolidation Plan facility and/or Platinum Mastercard® Credit Card respectively.
Standard Chartered apply an Annual Fee for the Standard Chartered Platinum Mastercard® Credit Card of $192.60 (including GST) – which is perpetually waived.
Lender Details
Standard Chartered Bank has a history of 159 years in Singapore, Standard Chartered first opened its first branch in 1859. In October 1999, Standard Chartered was among the first international banks to receive a Qualifying Full Bank (QFB) licence, an endorsement of the Group's long-standing commitment to maintaining business in Singapore.
Singapore is home to the majority of its global business leadership, its technology organisation, as well as SC Ventures and innovation hub. In 2013, the Bank transferred its Singapore Retail and SME businesses to a locally-incorporated subsidiary, Standard Chartered Bank (Singapore) Limited ("SCBSL"). In 2018, Standard Chartered announced its intention to fully consolidate its business operations in Singapore through the transfer of its Commercial Banking, Corporate & Institutional Banking and Private Banking businesses to SCBSL.
In Singapore, Standard Chartered supports both individual and corporate needs to build wealth and drive commerce at every step of their journey. Standard Chartered do this by offering an entire range of financial services across personal, priority and private banking as well as its business, commercial and corporate banking teams. The Bank employs around 9,000 people in Singapore and has a network of 15 branches, 5 Priority Banking centres and 31 ATMs.
EnjoyCompare Rating 4 out of 5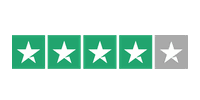 Based on 1,102 reviews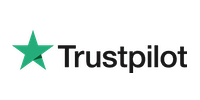 Join us and start getting money saving tips!
We won't share your email data with anyone and you'll have complete control to unsubscribe if you get bored. So don't delay, sign-up today!