UOB CashPlus Funds Transfer
Best rate guaranteed
Flexible monthly repayment amount
Short-term tenor from 3, 6 or 12 months
UOB will match any rate*offered by other banks in Singapore

Review Text

Loan Details

Lender Details
Loan Review
The UOB CashPlus Fund Transfer loan is a sensible way of controlling your finances. A UOB loan provides you with the flexibility and comfort that few other loan products and provide. However like every loan you must understand the risks in securing your assets for a loan amount. be careful to read the terms and conditions and speak to an independent expert for advise and financial recommendations. – Review brought to you by Enjoy Compare
Loan Details
Do you require a little extra financial support month to month? With the UOB CashPlus Fund Transfer Loan can get S$10,000 at 0% interest with only a one-time fee of S$200, you will have the extra money for all that you want, faster! What's more, you will enjoy cash savings of up to S$1,000 (terms and conditions apply)
Enjoy compare is an independent information provider. It is not a bank or financial services provider, and cannot give direct financial advice.
The content of the comparison website provided by enjoy compare is provided "as is" for general information purposes only. It does not constitute advice nor does any part of the content constitute an open offer capable of forming the basis of a contract. It is up to the user to ensure information is accurate at the point of submitting an application on the suppliers website.
Lender Details
United Overseas Bank ("UOB") was incorporated on 6 August 1935 as the United Chinese Bank. Founded by Datuk Wee Kheng Chiang, the Bank catered mainly to the Fujian community in its early years. The change of name was effected in 1965. Over the past 76 years, UOB has grown from strength to strength. Through a series of acquisitions, it is now a leading bank in Asia. Besides Far Eastern Bank in Singapore, UOB's major banking subsidiaries in the region are United Overseas Bank (Malaysia), United Overseas Bank (Thai), PT Bank UOB Indonesia and United Overseas Bank (China). Today, the UOB Group has a network of more than 500 offices in 19 countries and territories in Asia Pacific, Western Europe and North America.
EnjoyCompare Rating 4 out of 5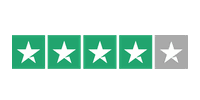 Based on 1,102 reviews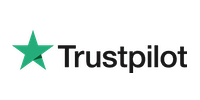 Join us and start getting money saving tips!
We won't share your email data with anyone and you'll have complete control to unsubscribe if you get bored. So don't delay, sign-up today!