Currencies Direct Money Transfer
24/7 access to bank-beating rates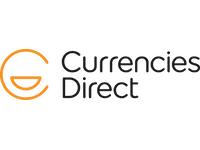 9.3* 'excellent' rating on Trustpilot – over 1700 reviews
Enjoy fast, safe and secure transfers 24/7 with Currencies Direct
Live exchange rate quotes, so you can be comfortable knowing you're getting the best rates!
Buy currency now and transfer at a later date, plus send money to more than one payee at a time
Online money transfers that put you in control, with the freedom and flexibility to transfer money
Currencies Direct International Money Transfer
With amazing customer reviews and a 9.3* Rating on Trustpilot, Currencies Direct provides a solid and affordable money transfer service. With fast and secure transfers 24/7, Currencies Direct have handle over £4.5 billion worth of currency transactions this year alone.
Pro's Currencies Direct
Fast and secure payment with excellent 9.3* customer review rating on Trustpilot (over 1,700 reviews).
With over 60 currencies supported, you can rest assured that Currencies Direct can handle your money transfer with ease
With teh Currencies Direct mobile app you an transfer money in 3 easy steps and get rate alerts direct to your phone.
Con's Currencies Direct
With no receiving account in Singapore, you will have to transfer your money to a GBP account, which might incur charges with your current bank.