MSIG TravelEasy® Insurance
Enjoy 50% off Single Trip
Single or Multi-trips
Single & Multi 
Medical Expenses Cover
Up to $1 Million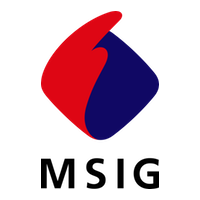 Emergency Medical Evacuation – Enjoy cover up to $1,000,000 across all plans.
Maternity-related Overseas Medical Expenses – Covers medical expenses incurred overseas due to pregnancy-related illnesses such as nausea and giddiness.
Delayed Departure Cover – Don't be delayed, MSIG covers the cost of additional administrative and travel expenses incurred when booking alternative transport.
Adventurous Activities Expenses – Enjoy cover that includes dog sledding, tobagganing, sledging and ice-skating as standard.
Enjoy 50% off Single Trip Plans and 20% off Annual Plans.