Emergency Travel Assistance Helpline. Any day. Anytime
Amend or renew your travel policy online anytime
ASEAN or Asia* , Australia, New Zealand or Worldwide comprehensive coverage
Quick and easy online travel claims process
Choose either the Travel Lite or Travel Plus plan

Review Text

Insurance Details

Provider Details
Travel Insurance Review
Aviva travel insurance provides a complete and all encompassing policy with a high S$2,000,000 medical expense cover and quick and easy travel claims process. The Emergency Travel Assistant can help you at any time with a wide range of travel advice, from information on the country you are visiting, to sorting out emergencies while abroad – Review brought to you by Enjoy Compare
Insurance Details
With Aviva, you get a real good deal on travel insurance. And here are just a few of the benefits.
Single trip or annual multi-trip coverage
The annual multi-trip travel insurance benefits offer great value. However often you travel throughout the year, an annual multi trip policy means there is no need to buy a separate policy each time. But if you only plan to go on one holiday or business trip, or for last minute travel, single trip travel insurance will be ideal.
Please note that the maximum length of cover available for each insured single trip is 182 days. For frequent overseas trips, we recommend that you consider the annual travel policy. The maximum single trip length under the annual policy is 90 days.
Travel Lite or Travel Plus – Choose the travel insurance plan that suits your needs
A benefit of getting your travel insurance policy through Aviva is that we have a plan that is perfect for you. Regardless of whether your trips are short and occasional, or if you're a heavy traveller for an extended period of time. You can also choose between an Individual if you are travelling alone or Family Package if you are travelling with your partner, spouse, travelling companion, or children.
Emergency Travel Assistance Helpline. Any day. Anytime
A great travel insurance benefit is a professional and dependable help when you are travelling abroad.
Aviva emergency travel assistants can help you with a wide range of travel advice, from information on the country you are visiting, to sorting out emergencies abroad.
Provider Details
Aviva provides 34 million customers with insurance, savings and investment products. Aviva are the UK's largest insurer and one of Europe's leading providers of life and general insurance. Aviva combine strong life insurance, general insurance and asset management businesses under one powerful brand.
Aviva are committed to serving their customers well in order to build a stronger, sustainable business, which makes a positive contribution to society, and for which our people are proud to work.
Aviva Ltd is registered in Singapore and is governed by the laws of Singapore. Our parent company, Aviva plc, is listed on the London Stock Exchange and New York Stock Exchange and is regularly assessed to determine its financial strength and operating outlook.
EnjoyCompare Rating 4 out of 5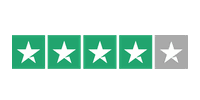 Based on 1,102 reviews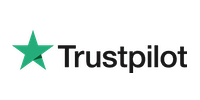 Join us and start getting money saving tips!
We won't share your email data with anyone and you'll have complete control to unsubscribe if you get bored. So don't delay, sign-up today!