DBS TravellerShield Insurance
Adventure activities coverage includes bungee jumping, skiing, scuba diving and more under Premier and Platinum Plans.
Up to S$2,000 for baggage delays
Emergency medical evacuation up to S$1,000,000
Up to S$1,000,000 for overseas medical expenses
Enjoy a hassle-free holiday with TravellerShield travel insurance plan
Review Text

Insurance Details

Provider Details
Travel Insurance Review
DBS TravelShield is underwritten by MSIG insurance group. Enjoy a hassle-free holiday with TravellerShield travel insurance plan that provides coverage for accidents, medical expenses and more
Insurance Details
Important Notes
All TravellerShield Plans are available to Singaporeans and persons ordinarily residing in Singapore (including foreigners holding work pass or work permit) for round trip commencing and returning to Singapore within the period of insurance.
Adult means a person age 18 years and above at the commencement of any trip. Child means the Insured's legal child who is unmarried and unemployed, age above one month and below 18 years or up to 23 years of age if studying full time in a recognised institution of higher learning at the commencement of any trip.
Family Cover means a policy issued to the Insured in respect of the Insured Persons who are travelling as a family, who may comprise the Insured, his/her legal spouse and any number of their legal Child. However, for an Annual Policy, the Insured Persons under a Family Cover are not required to travel together on a trip.
For Family Cover each Insured Person is subject to the limit applicable under Individual Cover and the limit for Family Cover in the aggregate for the whole family applies (where applicable).
Maximum period for any one trip is 180 consecutive days (except for annual cover in which case it is 90 consecutive days) from the departure date.
Child under 12 years old must be accompanied by a parent or adult guardian during the trip.
This Policy does not cover any loss, injury or liability arising directly or indirectly from circumstances or medical conditions giving rise to a claim under this Policy known to have existed prior to the Period of Insurance.
If you are insured under more than one travel insurance policy underwritten by MSIG Insurance for the same trip, MSIG Insurance will only be liable for the policy which provides the highest benefits limits.
For a single return trip policy, you may cancel the policy at any time prior to commencement of the Period of Insurance, provided no claim is made and MSIG Insurance will retain a minimum premium of $50.
Where the Policy is for an Annual Policy, you may cancel your policy at any time during the Period of Insurance by giving 7 days written notice to MSIG Insurance and you will be entitled to a refund of premium based on short period rate for the period the policy has been in force provided no claim is made. No refund is allowed if your policy is in force for more than 180 days. MSIG Insurance may cancel the Policy at any time by giving 7 days' notice of cancellation in writing to your last known address and MSIG Insurance will in such a case return a pro rata portion of the premium for the unexpired Period of Insurance.
Provider Details
Located in Singapore, MSIG Asia is the regional holding company and a subsidiary of Mitsui Sumitomo Insurance Company, Limited within the MS&AD Insurance Group. MSIG Asia is helmed by Chairman, Mr Noriaki Hamanaka, and Regional Chief Executive Officer, Mr Alan J. Wilson.
Wholly owned by MSIG Holdings (Asia) Pte Ltd, MSIG Insurance Singapore Pte. Ltd. ("MSIG Singapore") is a leading general insurer with over 100 years of experience. It is backed by the strong heritage and financial strength of its parent company, Mitsui Sumitomo Insurance Company, Limited and the Company benefits from being a member of the MS&AD Insurance Group – one of the largest general insurance groups in the world. Today, MSIG is one of the few global general insurers to have representation in every ASEAN country, a testament to its strength and reach.
EnjoyCompare Rating 4 out of 5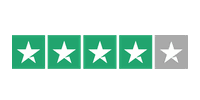 Based on 1,102 reviews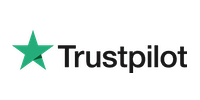 Join us and start getting money saving tips!
We won't share your email data with anyone and you'll have complete control to unsubscribe if you get bored. So don't delay, sign-up today!