MyRepublic NewGamer 1Gbps Fibre Broadband
FREE Home Voice Subscription.
FREE Fibre Termination Point Installation (up to $160.50).
Custom routing for ultra-low latency.
Recontract Exclusive: FREE 3rd month subscription.
Exclusive Gamer Perks includes 24/ Gamer Hotline, Live Latency Monitoring, Razor discounts, Custom Routing.
Top up $199 for a ASUS ROG Rapture GT-AX11000 WiFi-6 Gaming Router (worth $699).
Review Text

Broadband Detailed

Provider Details
Broadband Review
MyRepublic believes that customers should have high-speed internet service at affordable prices. The Gamer 1 Gbps Fibre Broadband package is currently one of the best on the market. The package also includes Free Termination Point Installation, Free Home Voice Line Subscription and a new router discount. MyRepublic provides ultra-fast internet service to over 50,000 homes and businesses in Singapore and has built a large customer base over the last 5 years.
Best MyRepublic Broadband Plans
Still not sure what MyRepublic broadband plan is best? Then why not check out the best MyRepublic broadband plans here at EnjoyCompare.
Broadband Details
MyRepublic Broadband
The contract is based on a 24-month contract, with a subscription price for this offer is $69.99 0r Recontract at $57.99/mth for 24 months (U.P. $65.99/mth).
Based on a 24-month contract.
Subscription price for GAMER is $57.99/month (Usual price is $65.99/month, which applies after your contract ends).
Recontracting customers can enjoy this promotion at $57.99/month for 24 months. (Usual price is $65.99/month, which applies after your contract ends).
A one-time standard service installation charge of $53.50 will apply.
The bundled ROG Rapture GT-AX11000 Gaming WiFi Router is not exchangeable for cash or credit.
Promotion is valid for new customers and re-contracting MyRepublic customers.
Free Fibre Termination Point is only applicable to subscribers who do not have an existing Fibre Termination Point (Home Passed).
The NetLink Trust cost of $160.50 will be charged for the TP installation for High-Rise properties and this amount will credited to your MyRepublic account.
NetLink Trust will be charging a $56.71 service activation charge, which will be applicable to all new sign-ups.
For Landed properties, an additional $128.40 will be charged on top of the $160.50 to cover the full NetLink Trust TP installation fee. Only the $160.50 will be credited to your account.
This promotion is not valid with any other promotions.
Premiums are subject to availability and provided on a first-come, first-served basis.
MyRepublic reserves the right to substitute the premium with another item of similar value if the premium is unavailable.
MyRepublic reserves the right to amend or terminate the promotion without prior notice.
You can only redeem the premiums upon receiving the Redemption Letter sent after the installation of your MyRepublic service and the payment of your first month's bill, or any outstanding MyRepublic bills if applicable.
Provider Details
Being a relatively new telco in Singapore, MyRepublic's network is well designed and they do not limit speeds ensuring seamless video streaming. They offer some great content from the web and allow fast Internet access to multiple devices in the house.  The network is designed to provide fast downloads and the ability to share and sync data quickly.  MyRepublic offers competitive IDD rates and free unlimited local calls on the home line.
EnjoyCompare Rating 4 out of 5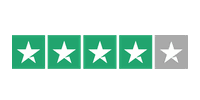 Based on 1,102 reviews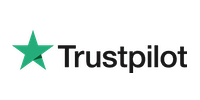 Join us and start getting money saving tips!
We won't share your email data with anyone and you'll have complete control to unsubscribe if you get bored. So don't delay, sign-up today!