ViewQwest 1 Gbps Fibre Broadband
FREE 1x Static IP, worth $240.
FREE Modem Rental, worth $267.50.
FREE Delivery & Self-Installation, worth $50.
WAIVED Admin Fee, worth $53.50.
BOOST to 2Gbps for+S$15/mth.
FREE 3 months FreedomDNS

 worth $32.10.
Use Promo Code "VQ100" to enjoy $10 off the 1st 10 Months Subscription.
Review Text

Broadband Detailed

Provider Details
Broadband Review
At just 42.50 with a 24-month broadband contract, ViewQwest is providing one of the fastest broadband deals, at an exceptionality low price. What's more, ViewQwest have included a number of free and enjoyable benefits, which make this offer an attractive broadband promotion.
With up to 3 Months Freedom DNS (optional @ $10.70/mth thereafter), ViewQwest users can surf the net without any regional restrictions to content and the security of all your data being encrypted.
Lastly, if you enjoy the occasional TV drama, then ViewQwest TV is for you. ViewQwest TV opens up a world of unlimited entertainment for viewers. Live free to air channels, blockbusters, award-winning TV series, popular K-dramas, live sports, news and more are now available in just mere clicks away.
Best ViewQwest Broadband Plans
Still not sure what ViewQwest broadband plan is best, then why not check out the best ViewQwest broadband plans here at EnjoyCompare.
Broadband Details
Freedom VPN
Enjoy unlimited access to over 20,000 Movies, TV shows and online services like Hulu, PPTV China and Netflix. Whats more you can what the content concurrently across multiple devices. So sit back and enjoy great UK TV Channels like BBC, channels 4 & 5, plus ITV Player. Or maybe these US based channels are more to your liking BC Amazon Prime, CBS, FOX, Hulu and the American version of Netflix.
The high-speed network ensures customers are not capped on the bandwidth and get a fast and stable connection. ViewQuest provide technical support and customer service 365 days of the year so there is always a team to assist if you have any issues.
Provider Details
"ViewQwest is a boutique ISP that is fanatical about customer service"
ViewQwest strives to empower its subscribers with the freedom to access entertainment content and to surf with no limitations.
ViewQwest was established in 2001 as an Internet Service Provider (ISP), across Singapore. With the ViewQwest Freedom DNS, customers are empowered to watch thousands of movies, TV shows and more, from a plethora of online streaming services such as Netflix, Hulu, PPTV China, etc. Without the restrictions of regional controls and complete protected/secure.
ViewQwest prides itself as the innovative ISP that pioneered the removal of restrictive industry practices like international bandwidth caps and traffic shaping (a common practice during the monopoly days of Starhub, M1 and Singtel).
What's more, the ViewQwest team are fanatical about customer service, this means no voice machines and no scripted responses, just the human touch. So ViewQwest customers can easily reach out to ViewQwest support through phone, chat or email.
EnjoyCompare Rating 4 out of 5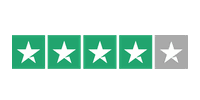 Based on 1,102 reviews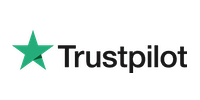 Join us and start getting money saving tips!
We won't share your email data with anyone and you'll have complete control to unsubscribe if you get bored. So don't delay, sign-up today!