ViewQwest 1Gbps Fibre Broadband (No Contract)
FREE Modem Rental.
FREE Delivery & Self-Installation.
Guaranteed Bandwidth for all Traffic 99% of the time.
Waived $65 Cancellation Fee after 3 Months.
Receive a NETGEAR® AC1600 Smart Wi-Fi Router (R6260)
Review Text

Broadband Detailed

Provider Details
Broadband Review
ViewQwest No Contract Broadband
We've all been frustrated by the long contract lengths that companies offer, especially when it comes to broadband providers. So, If you want the flexibility of no lock-in period with your broadband provider, then ViewQwest charge $56.90 for 1 Gbps – No contract, no lock-in period, no termination fee!
Static IP Address
This might not mean much, but a static IP is a very useful and exciting addition to every residential plan ViewQwest offer. A free Public Static IPv4 Address means your home has its own little address on the internet, which allows you to host your own servers/sites, easily set up remote access to your CCTV or NAS system and more (less compatibility and settings issues basically).
Best ViewQwest Broadband Plans
Still not sure what ViewQwest broadband plan is best, then why not check out the best ViewQwest broadband plans here at EnjoyCompare.
Broadband Details
Their Freedom VPN service gives customers a range of content which includes Movies,TV shows and online services like Hulu, PPTV China and Netflix.
The high speed network ensures customers are not capped on the bandwidth and get a fast and stable connection.
ViewQuest provide technical support and customer service 365 days of the year so there is always a team to assist if you have any issues.
Provider Details
ViewQwest in one of the newest entrants to the Singapore's telecom scene. With an aim to provide premium internet services, they provide communication services to both business and residential customers.
EnjoyCompare Rating 4 out of 5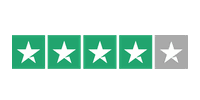 Based on 1,102 reviews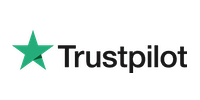 Join us and start getting money saving tips!
We won't share your email data with anyone and you'll have complete control to unsubscribe if you get bored. So don't delay, sign-up today!