MSIG MotorMax® Car Insurance
Personal Accident Cover
Up to S$100,000
Medical Expenses Cover
S$1,000 per person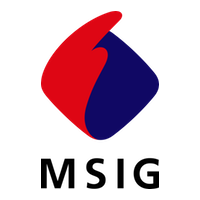 Comprehensive Cover– Enjoy a high level of cover against accidental loss or damage.
Repair Freedom– Enjoy accident repairs at a MSIG authorised workshop or at a workshop of your choice.
Comprehensive Personal Cover– Enjoy medical expenses cover for policyholder, authorised driver and/or passenger (up to legal seating capacity).
Quick and personalised motor insurance fee quote which you can save and retrieve online within 30 days.