American Express True Cash Back Card
Fee waived for the first year.
1.5% Cash back on all local purchases throughout the year.
1% Cash back on Foreign currency.
No minimum spend and no earn cap.
Enjoy 3% cash back, capped at S$150 Cashback on your first S$5,000 spend within the first 6 months.
Get up to S$80 CapitaVouchers when you spend of S$500 in the first month of Card approval.
Rewards
3% Cashback for the first 6 months
Credit Card Review

Detailed Description

Eligibility
Credit Card Review
Best Cashback Credit Card
Instead of the reward points system, practical credit card users are increasingly opting for cashback credit cards. Cash rebates provide a straightforward reward for your spending compared to rewards points because they don't expire and you don't have to redeem them for a limited selection of vouchers.
So why the AMEX True Cashback instead of others? In our research, we found many cashback cards in the market that requires a minimum spend or transactions in order to qualify for any rebates. This means that you need to constantly remind yourself and keep track of your transactions so that you do not miss out on the qualifying terms. While some of these cards may offer a higher rebate, it might be too much of a hassle and mental stress on a monthly basis.
Unlimited Cashback Card:
Another key advantage is that the Cashback is not limited to any categories of goods or services. There are some cards on the market which offer different rebate rates for various categories of goods. While it may work well for certain group of users, if you are an all-round spender with no special needs for rebates on petrol or grocery, the AMEX True Cashback card simplifies things by giving you 1.5% cashback anytime, anywhere. So no minimum spending, no strings attached – except in the case where you are late in paying off your bills. But that condition is pretty fair we think because the interest rates you are going to pay on late payment will probably eat into your cashback savings.
American Express Welcome Promotion:
One of the most attractive offers now is the 3% cashback for new application on the first 6 months. This amount is capped at $5,000 worth of spending, but its still a sizeable $150 money back.
To maximize that cashback, the amount spent on your supplementary card can go towards earning you rebates as well. This works great if you ask us, especially since on top of your annual card fee waiver for the first year, fees for your first two supplementary cards will be permanently waived as well.
Detailed Description
3% Cashback Welcome Bonus
As a welcome bonus, you will earn Cashback at the rate of 3% on up to a total of S$5,000 of purchases of goods and services made on your account (which shall include both spending by you and your Supplementary Card Members) in the first 6 months of your American Express True Cashback Card Membership, subject to the other Cashback Terms and Conditions and any promotional offer we make. When the Cashback rate of 3% applies to a purchase of goods or services during the welcome bonus period, the Cashback rate of 1.5% will not be applied in addition to the Cashback rate of 3% to the same purchase. Purchases of goods and services in excess of S$5,000 during the welcome bonus period will earn Cashback at the standard rate of 1.5%, subject to the other Cashback Terms and Conditions and any other promotional offer we make.
Best American Express Credit Cards
Still not sure which American Express credit card to get? Then why not compare all the best American Express credit cards here at EnjoyCompare.
Eligibility
To apply for the American Express True Cashback card, it's important that:
You're over 21 years of age. Supplementary Card applicant should be over 18 years of age.
For Singapore Citizens and Residents, you have earnings which provide an income of over S$30,000 p.a.
For Expatriates, you have earnings which provide a minimum income of over S$60,000 p.a.
EnjoyCompare is an independent information provider. It is not a bank or financial services provider, and cannot give direct financial advice. The content of the comparison website provided by EnjoyCompare is provided "as is" for general information purposes only. It does not constitute advice nor does any part of the content constitute an open offer capable of forming the basis of a contract. It is up to the user to ensure information is accurate at the point of submitting an application on the supplier's website.
EnjoyCompare Rating 4 out of 5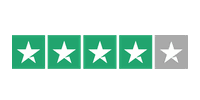 Based on 1,102 reviews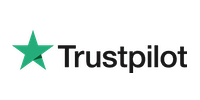 Join us and start getting money saving tips!
We won't share your email data with anyone and you'll have complete control to unsubscribe if you get bored. So don't delay, sign-up today!