OCBC PLUS! Visa Credit Card
7% off all FairPrice purchases.
Enjoy up to 18.5% fuel savings + earn 2.8% Smiles Points at Esso.
3% rebate off all spend at Unity and Popular.
Earn 0.22% LinkPoints rewards on all Visa transactions.
Save and be Rewarded on Daily Expenses.

Rewards
A credit card that lets you save across everything
Credit Card Review

Detailed Description

Eligibility
Credit Card Review
If you buy your groceries and daily necessities from NTUC Fairprice, you must have already seen the NTUC PLUS! Credit Card brochures at the cashier when you check out. The OCBC PLUS! Visa Credit card offers similar benefits to that card, except that you save yourself the hassle of applying to be an NTUC member.
The OCBC PLUS! Visa Credit card is best for someone who is looking to save some money on their daily spending and earn reward points at the same time. What we like about the card is that you get 7% rebates off all spend at FairPrice, which offers a practical solution for someone who shops there frequently.
Other practical savings you can look forward to includes up to 18.5% fuel savings at Esso. While you may find similar savings with other cards, what differentiates this benefit here is that you get a $15 cash rebate with minimum $300 nett fuel purchase per month.
Detailed Description
The LinkPoints System works like any other credit card rewards points, except that it has been customised for NTUC-linked cards. As one of the most well-known reward system in Singapore, expect a host of merchant discounts and ways to earn more link points with participating merchants.
You even get to earn Link points when paying for your monthly bills from telcos, water and electricity!
The reward points system is also unique – it comes with redemption for popular movies and musicals, as well as a reverse auction where you can use your link points to bid for gadgets and holidays at the price you want!
The annual fee is $80 only and will be waived from the second year onwards when you charge at least $2,500 in Visa transactions to your card annually. You only need a minimum income requirement of $30,000 per annum to be eligible for Singaporeans and SPR or $45,000 and above for foreigners.
Best OCBC Credit Cards
Still not sure which OCBC credit card to get? Then why not compare all the best OCBC credit cards here at EnjoyCompare.
Eligibility
Age 21 and above

$30,000 and above for Singaporeans and Singaporean PRs

$45,000 and above for foreigners
Fees & charges
Principal card: S$80 a year (

No annual fees for the first year

)
Supplementary card: Free (up to 3 supplementary cards)
You will enjoy an automatic fee waiver from the 2nd year onwards when you charge at least S$2,500 in Visa transactions to your card per annum.
EnjoyCompare is an independent information provider. It is not a bank or financial services provider, and cannot give direct financial advice. The content of the comparison website provided by EnjoyCompare is provided "as is" for general information purposes only. It does not constitute advice nor does any part of the content constitute an open offer capable of forming the basis of a contract. It is up to the user to ensure information is accurate at the point of submitting an application on the suppliers website.
EnjoyCompare Rating 4 out of 5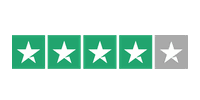 Based on 1,102 reviews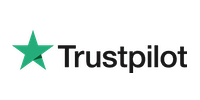 Join us and start getting money saving tips!
We won't share your email data with anyone and you'll have complete control to unsubscribe if you get bored. So don't delay, sign-up today!