6% rebate on online spend once you spend over S$400 a month on offline transactions.
Up to 5% rebate on cinemas, bars and entertainment spend on weekends.
0.3% rebates on all other spending.
Receive Apple online store rebate of 2%.
Enjoy cash rebates on online shopping.
Rewards
6% rebates for Online Purchases
Credit Card Review

Detailed Description

Eligibility
Credit Card Review
What are cool first-time credit card!  With some 120 unique card designs, you can be different from all your friends.
Whenever you hang out with your friends, colleagues, just chilling you can earn rebates. During the weekdays, you can earn 3% and over the weekend you can earn 5% rebate and if you buy any Apple products online, you can earn 2% rebate. With the OCBC Frank card, you can use various e-payments like Visa payWave, OCBC OneTouch and Nets FlashPay.
Detailed Description
The OCBC Frank Credit Card is the ideal first credit card for Singaporeans. With a fantastic range of Cash back offers and discounts around the whole country you can use the online banking tool to understand how you have spent, set up alerts and manage your money better than you have ever before.
Best OCBC Credit Cards
Still not sure which OCBC credit card to get? Then why not compare all the best OCBC credit cards here at EnjoyCompare.
Eligibility
Age 21 and above
Annual income S$30,000 and above
Card Fees (2 years annual fee waiver)
Interest Charges: 25.92% p.a. subject to compounding if the monthly interest charges are not repaid in full (min charge of S$2.50)
EnjoyCompare is an independent information provider. It is not a bank or financial services provider, and cannot give direct financial advice.
The content of the comparison website provided by EnjoyCompare is provided "as is" for general information purposes only. It does not constitute advice nor does any part of the content constitute an open offer capable of forming the basis of a contract. It is up to the user to ensure information is accurate at the point of submitting an application on the suppliers website.
EnjoyCompare Rating 4 out of 5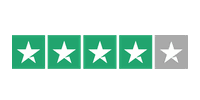 Based on 1,102 reviews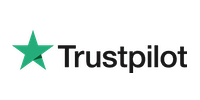 Join us and start getting money saving tips!
We won't share your email data with anyone and you'll have complete control to unsubscribe if you get bored. So don't delay, sign-up today!