OCBC Robinsons Credit Card
5% rebate at 17 retail brands all year around.
10% rebate on Robinsons and Marks & Spencer purchases.
No cap on rebates and accumulate Robs$ to offset shopping bills.
Apply now and receive S$30 worth of Rob$.
Rewards
Shopping rebates 80 stores
Credit Card Review

Detailed Description

Eligibility
Credit Card Review
We are not sure if you've seen the queues that start in the morning on the day of a Robinsons' Store sale… but it does look like its really a "sale worth waiting for"!
The key benefit of getting a credit card that's tied to a department store has to be that you are a fan of the store. Although these types of credit card typically come with more benefits than just discounts to the partner store, you probably want to optimise that special partnership to the max!
For the OCBC Robinsons Group card, one of the best privileges is the 5% rebate you get at the 17 partner retail brands which include sports brands such as Royal Sporting House, Reebok and Lacoste as well. So sports brand fans who missed this out thinking that the Robinsons card only gives you discounts to Robinsons group stores now's the time to re-consider this card.
There is also a host of benefits to this card for Robinson's store lovers – exclusive discounts, access to members-only events, interest-free instalment plans at Robinsons group stores and a one-hour free parking every weekend at malls where there is a Robinsons Store! How's that for loyalty perks?
Most other rebates card come with a host of requirements, such as minimum spending for a set period and a limit to the total rebates you can have. No such sneaky requirements with the OCBC Robinsons card – no cap on rebates and no minimum spend. You even earn rebates on top of existing discounts and promotions! There is also a current promotion of a 10% rebate at Robinsons and Marks & Spencer when you spend beyond S$5,000. That's a cool $500 savings! Oh and if you didn't already know, there is a guaranteed 25% bonus discount letter that each cardholder will receive when you spend at least $500 at these 3 stores during the qualifying period as well.
Other than cash rebates, you earn Robs$ as well when you spend on the OCBC Robinsons card. Every $2 spent outside of the 19 partner brands will earn you 1 Robs$ which can then be used to offset your purchases or redeem for vouchers.
Detailed Description
Additional features of the shopping rebates include unlimited rebates so the more you spend, the more rebates you will earn.
Enjoy one hour of free parking every Saturday and Sunday at these malls where Robinsons stores and/or Marks & Spencer stores are located.
You can also join the zero % interest-free instalment plans at Robinsons for 6 or 12 months.
Best OCBC Credit Cards
Still not sure which OCBC credit card to get? Then why not compare all the best OCBC credit cards here at EnjoyCompare.
Eligibility
Eligibility 
Age: 21 and above
Annual income:
S$30,000 and above for Singaporeans and Singapore PRs
S$45,000 and above for foreigners
Annual fees are at $192.80 per year and but will be waived when you charge at least $5,000 worth of transactions, of which $200 much be charged from Robinsons group Store. You only need a minimum income requirement of $30,000 per annum to be eligible for Singaporeans and SPR.
EnjoyCompare is an independent information provider. It is not a bank or financial services provider, and cannot give direct financial advice.
The content of the comparison website provided by EnjoyCompare is provided "as is" for general information purposes only. It does not constitute advice nor does any part of the content constitute an open offer capable of forming the basis of a contract. It is up to the user to ensure information is accurate at the point of submitting an application on the supplier's website.
EnjoyCompare Rating 4 out of 5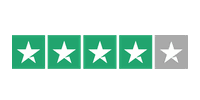 Based on 1,102 reviews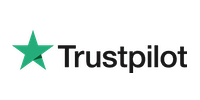 Join us and start getting money saving tips!
We won't share your email data with anyone and you'll have complete control to unsubscribe if you get bored. So don't delay, sign-up today!