OCBC Titanium Credit Card
Earn 10x OCBC$ for every dollar spent
Earn 10x OCBC$ by paying via Android Pay, Apple Pay or Samsung Pay
Online price guarantee
Earn OCBC$ whilst you enjoy shopping, travelling & entertainment with the Titanium card.
Credit Card Review

Detailed Description

Eligibility
Credit Card Review
The OCBC Titanium card allows you to earn reward points whenever you purchase items in Singapore or overseas and when using mobile payments. You can earn 10x OCBC$ for every S$1 spent.  Any shopping like clothes, electronics, personal products, children's wear when purchased online will earn you OCBC$'s.
It is one the few cards that protect you when you shop online. The card has an online price guarantee and you can get 50% of your money back if you find your item at a lower price on another website. Another great benefit is the e-Commerce protection if your items are not delivered, partly delivered or defective within 30 days.
Detailed Description
Wherever you are, you can earn OCBC$ by using your OCBC Titanium card. Earn 10x OCBC$ with every S$1 spent on Local & Overseas Shopping Transactions, Local & Overseas Department Store Transactions and Local & Overseas Online Transactions. Otherwise, you will earn 1x OCBC$ with every S$1 spend on all other retail spends.
Best OCBC Credit Cards
Still not sure which OCBC credit card to get? Then why not compare all the best OCBC credit cards here at EnjoyCompare.
Eligibility
Age 21 and above
Annual income:
S$30,000 and above for Singaporeans and Singapore PRs
S$45,000 and above for foreigners
Enjoy Compare is an independent information provider. It is not a bank or financial services provider, and cannot give direct financial advice.
The content of the comparison website provided by Enjoy Compare is provided "as is" for general information purposes only. It does not constitute advice nor does any part of the content constitute an open offer capable of forming the basis of a contract. It is up to the user to ensure information is accurate at the point of submitting an application on the suppliers website.
EnjoyCompare Rating 4 out of 5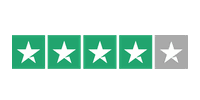 Based on 1,102 reviews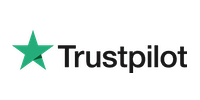 Join us and start getting money saving tips!
We won't share your email data with anyone and you'll have complete control to unsubscribe if you get bored. So don't delay, sign-up today!