Avoid These 5 Expensive Home Loan Mistakes!
A home loan is perhaps one of your biggest financial commitments; you're going to be in debt for over 20 years! On the brighter side, owning a home can be one of your biggest achievements and satisfaction in life as well – having your own little sanctuary filled with love from your family members. On the other hand, with such a heavy financial burden on your back, there's little room for mistake since you can stand to lose your home if you fail to make the monthly repayments. We understand that not everyone is experienced with home loans so here's 5 costly mistakes you should avoid when taking up your first home loan.
Over extending yourself
As a general rule of thumb, the total amount of monthly debt you have should not make up more than 35% of your monthly wage. Always work out a comfortable sum that you can afford to pay on a monthly basis. You only put yourself and your family members at risk if you take on more debt than you can afford. Instead, think of other alternatives, such as using more of your CPF for your home payments, choosing a smaller place or moving a bit further from the central area to get a property that's more value-for-money.
You should also always have an emergency fund which you can tap into. Life is full of surprises, so one might never know when they may need to stop work for a while and still afford the monthly repayments. Unlike other loans where you can ask for extensions, not paying your home loans can subject your home to repossession, and you really would not want that to happen.
Not taking into consideration renovation & furnishing needs
Getting the mortgage loan is just one part of setting up your home, a big part nonetheless. But many first-time home owners forget to factor in that home renovation and furnishing can be a hefty sum as well! Unless you are buying a new condominium that requires little renovation, every other apartment would more or less require some minor renovation works. These can easily cost between $30,000 to $100,000 on average. You'd also need to buy major electrical appliance such as a fridge, washing machine, TV, as well as furniture like dining table and a sofa set.
Only focusing on Interest rates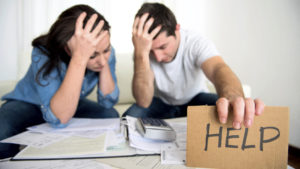 Interest rates are basically the cost of borrowing, so it is no wonder home loan borrowers are fixated on getting the lowest rates possible. However, there are many other factors that are equally as important, such as choosing between a fixed or floating rate and the loan tenor.
Some may want to reduce their loan tenor so that they will end up paying much less interest, but this means that you'll have a high monthly repayment amount. This can seriously cramp your lifestyle and you really do not want to live a miserable life because of your mortgage repayments for the next 20 years!
Not comparing home loans
You might prefer to go back to a bank that you already have a banking relationship with, but there's seriously little incentive for that. The worst thing you can do for yourself is to not compare the rates provided by the various banks. While Singaporeans are knowledgeable about the fact that they should compare the credit cards they have, it is surprising that some do not do that with their mortgage loan. In fact, using a comparison site or a mortgage broker will provide you more options and give you a better idea about what suits you best. Be assured that going to a mortgage broker will not cost you more, since they are paid a referral fee by the banks when you take up a loan through them. What's more, they are often familiar with the property financing rules and will be able to give you expert advice.
Taking the loan and never refinancing it
Why is there a need to refinance? Refinancing gives you more options with regards to your home loans and enables you to pay lower interest rates based on the current interest environment. What's the point of paying more when everyone else is paying lower interest? So do your research when your current loan is no longer locked-in, and you can easily save a few hundreds to thousands of dollars a year, simply by going through a few administrative procedures.
So if you're looking for the best Home Loan, then look no further than the EnjoyCompare Home Loan Comparison tool.