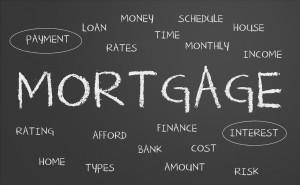 A guide to understanding Mortgage loans
Planning to buy a house amidst the falling property market? Looking for home loans? Taking that step to buying a flat is a huge commitment, congratulations for taking that significant step in life! While it can be very satisfying to finally have a place you can call your own, it also comes with a great financial responsibility and commitment. Here at Enjoycompare, we give you a primer to what you should look out for when taking that first step towards your mortgage loan application.
What is a home loan?
A home loan or mortgage loan is a loan to buy property and secured on the property that you are purchasing. They are secured loans that uses your property as the collateral. These loans are normally used to finance the purchase of HDB flats and private residential properties.
In Singapore, banks can usually lend up to 80 percent of the value of the property for residential properties. This is referred to as the Maximum Loan Quantum. Out of the balance of 20 percent, you willl need to fork out five percent in cash and the rest of the 15 percent can be from you CPF account or by cash.
Banks typically use two main criteria to assess your loan eligibility:
Total Debt Servicing Ratio (TDSR) – The ratio us a calculation of your total monthly debt obligations, such as those of existing car loans, credit facilities and other debt obligations. Your total monthly repayment instalments for all debt obligations must not exceed a TDSR of 60 percent. For loans used to finance the purchase of public housing, the monthly mortgage repayment instalment cannot exceed 30 percent of a borrower's gross monthly income.
Loan-to-value (LTV) ratio – This is the amount of loan taken out on a property in relation to its value expressed as a percentage. Factors that banks in Singapore use to determine the LTV to be granted: Existing loans, Tenure, Monthly repayment instalment as a proportion of gross monthly income
Types of Loans: There are basically two main type of loans
Fixed-rate mortgage loans where fixed interest rates usually apply for an initial period (usually three years), after which a floating rate will be used or Floating or Variable rate loan which can be within a range provided by the bank or SIBOR-dependent. The main advantage of a fixed rate loan is to allow the borrower to enjoy a fixed rate for a set time period in to protect against higher repayments due to possible higher interest rates in the near future. However, do note that with these types of loans, the floating rate after the initial period will usually be higher compared to a variable interest rate loan.
A fixed interest rate home loan also gives the borrower a predictable monthly repayment schedule. Those who prefer a floating rate home loan want to capitalize on the current low interest rates but also open themselves to the risk that market interest rates may increase in the future.
If you are looking to apply for would like to ivnvetigage mortgages and home loans in Singapore then compare at EnjoyCompare mortgages